ABOUT NGOC DIEP GROUP
Started out as the Center for Office, Family and School Furniture since 1996, Ngoc Diep has expanded into the fields of Carton Packaging (1998), Door (2010) and Aluminum (2016). In 2017, Ngoc Diep was restructured in the form of a Corporate Group, in which Ngoc Diep Group Joint Stock Company acted as the parent company with its four subsidiaries: Ngoc Diep Trading and Production Co.,Ltd; Ngoc Diep Joint Stock Company; NGOCDIEPWINDOW Joint Stock Company and Ngoc Diep Aluminium Joint Stock Company.
Ngoc Diep is striving to become a leading corporation in manufacturing and supplying Furniture, Packaging, Aluminum Doors – Plastic Doors – Facades, Industrial Aluminum – Construction Aluminum. The products of Ngoc Diep Group are widely available in 63 provinces across Vietnam.
ACHIEVEMENTS
Through 27 years of development, the Ngoc Diep Brand not only won trust from customers but also achieved great achievements, awards and certificates of merit …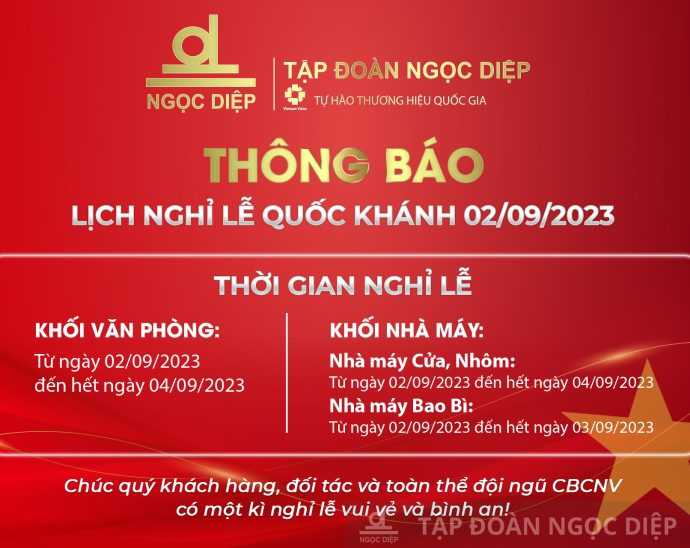 Dear Valued Customers, Ngoc Diep Group would like to inform the client of the schedule […]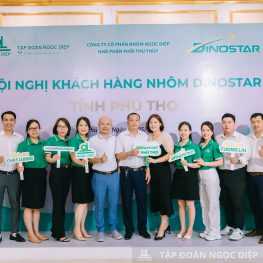 News /
On May 20, 2023, the Dinostar Aluminum Customer Conference program took place successfully with the […]
News /
As announced by Vietnam Report on March 24th, 2023, the Ngoc Diep Aluminum Joint Stock […]
News /
Theo công bố của Vietnam Report ngày 24/03/2023, Công ty Cổ phần Nhôm Ngọc Diệp […]