3 Ideas of designing high grade meeting room
The space is designed specifically for expressing ideas, exchanging and negotiating. Therefore, the meeting room is an important place in any company, business or office, not only be the face but also the place to convince partners.  So, the investment in designing meeting room space is quitely  necessary and should be done for employers and business owners. Furniture plays an important role in the meeting room space- the factor to evaluate quality of the meeting room space.
Belows  are 3 ideas for interior design of meeting room space that show the profession, level, and are currently popular:
1. Interior of meeting room with open space
With large glass windows arranged throughout wall area, the meeting room is always filled with the natural light. This open space designation also makes the meeting room more spacious and airier. Despite having a simple interior system, the meeting room is still full of great natural surroundings.
Many investors choose open spaces, because it brings a lot of benefits to office space. It helps enterprises to save costs, create space atsmophere and bring a professional workspace.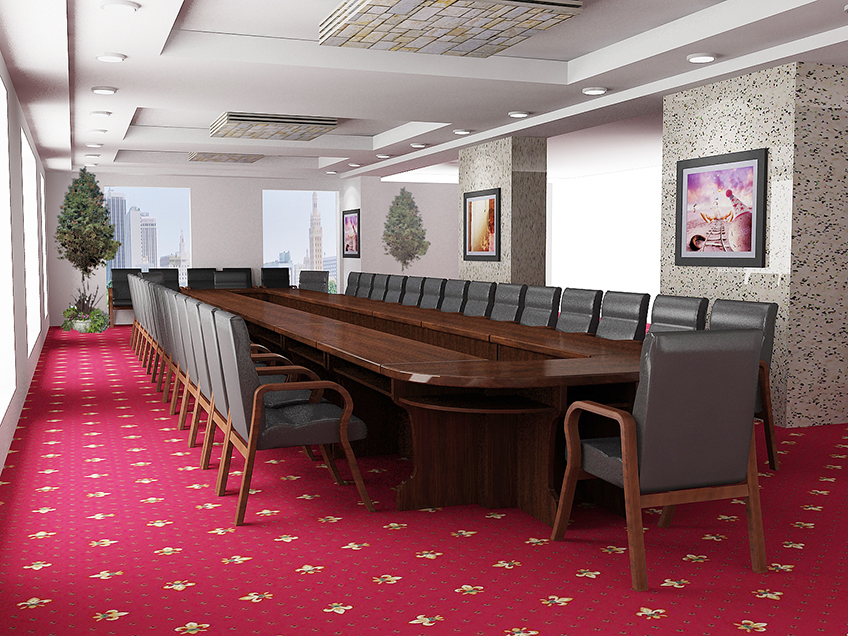 2. The meeting room Interior  with simple space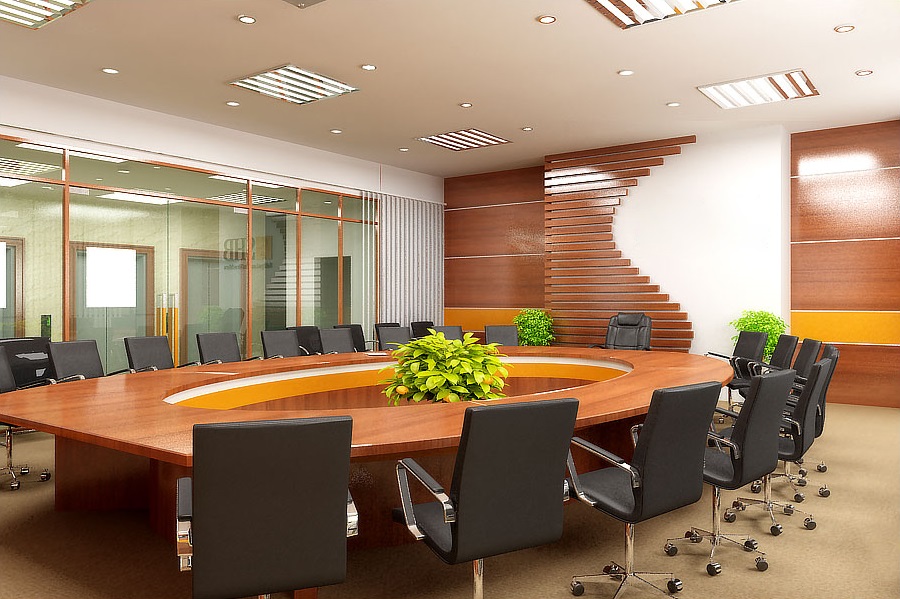 Simple but still modern is the style of meeting room design that many businesses choose. Meeting room furniture often uses tables made of industrial wood or glass tables with long dimensions that carry the natural tone of wood to highlight the luxurious beauty of the space.
The meeting room must show the beauty of a business or company. Because this is a place for employees to come up with the most creative ideas. Moreover, the meeting room design has to make the most unique impression on the eyes of viewers. Simultaneously, the tone of harmonious colors is also very important
3. Interior room with green space
Designing  green space meeting room reduces  fatigue of work and stressful atmosphere in meetings. With large rooms, taking advantage of natural light is especially important. You should arrange a meeting room in the place where you get the most sunlight, create a cool space with high and wide windows, or usingwhite light also helps decorate a large meeting room , bring an airy feeling without empty.
Ngoc Diep Furniture – The most reliable choice for  your office spaces.
Customers has desire, please  contact Ngoc Diep Furniture for best advice & support: 
024 3942 7992 / 024 3942 1818 / 024 3511 0591