CEREMONY OF THE YEAR 2014 SUMMARY AND SPRING hide the smell PICK OF THE COMPANY NGOC DIEP 2015
02 dated 07 January 2015, the closing ceremony and welcomed the work of spring 2014's Company of At Mui Ngoc Diep 2015 took place in a solemn atmosphere, but also very warm in the restaurant Green Palace.
After a year of hard work together to overcome difficulties and challenges, the past 02 months 07 days, the leadership and all employees Company Ngoc Diep had a meeting, together look back at what has done and not done in 2014, simultaneously toast the new year in the joyful atmosphere and warm.

Opening the program of entertainment is the extremely exciting and fascinating.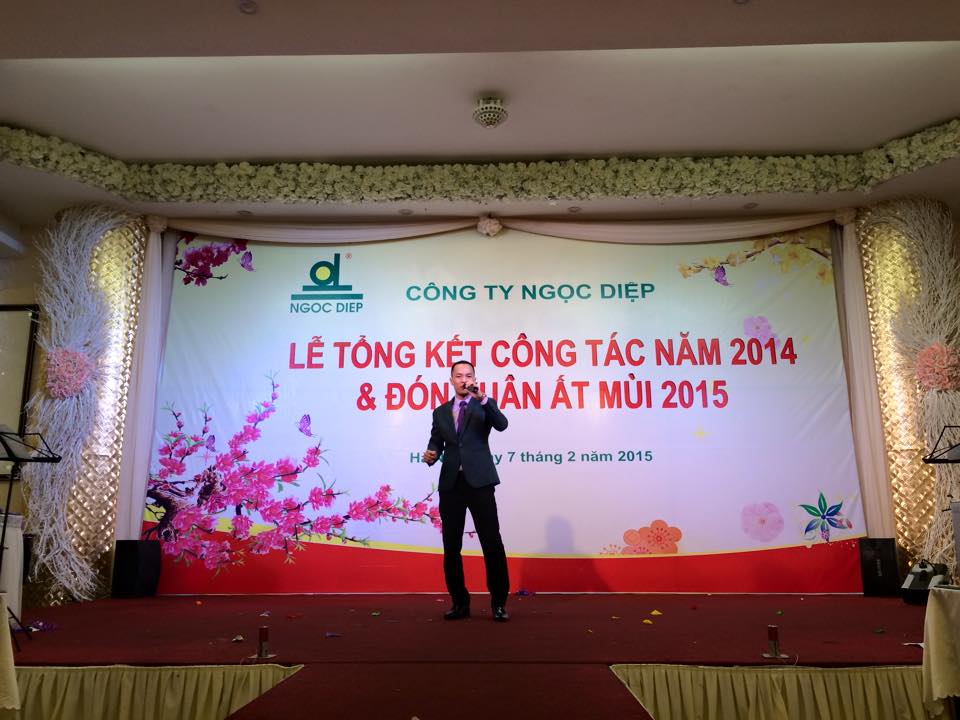 Shortly after the art is welcome reports summarize the work in 2014, and the statements by Ms. Tran Thi Thu Diep – Chairman of the Company

 
Link phóng sự: https://www.youtube.com/watch?v=lxQ9HoW8_OU&feature=youtu.be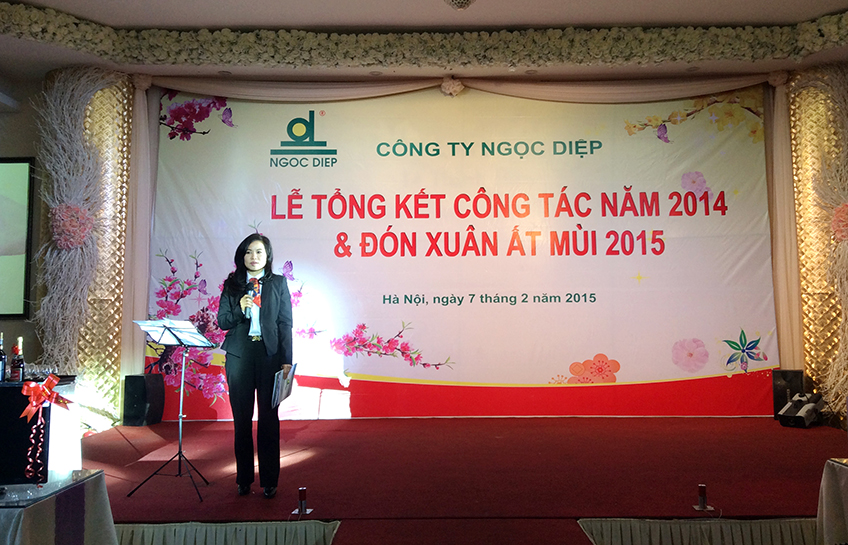 Mrs Tran Thi Thu Diep – The chairwoman of company had a speech
Years, though influenced by the difficult situation of the economy overall, but the wise guidance of the leadership, effort, dedication of staff, the company has achieved a good performance. In recognition of the dedication of employees, company leaders decided to reward and title of officials and public employees for outstanding and innovative individuals to perform well in 2014.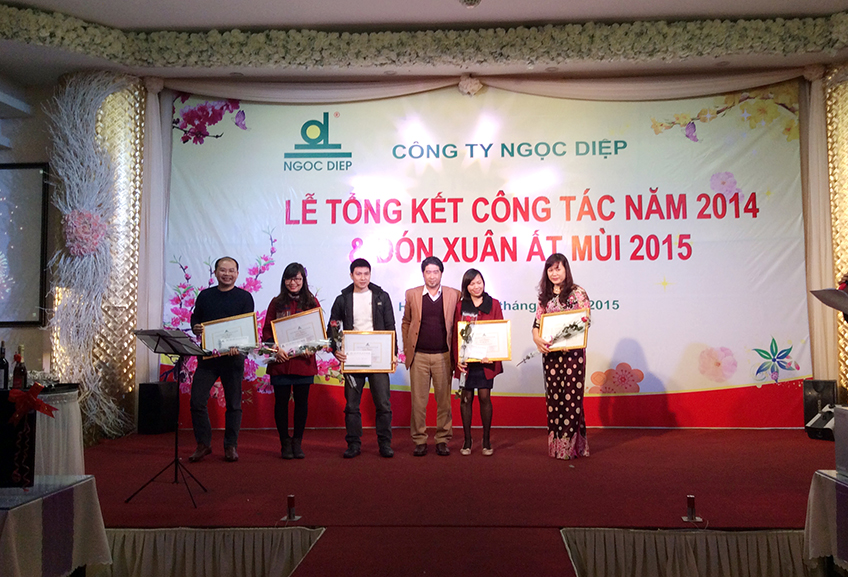 After the speech and awarded to individuals to perform well, entire Board of Directors, employees have the same New Year's toast and attended festivals in the air is extremely playful, warm with signature of entertainment and fun game, full of laughter.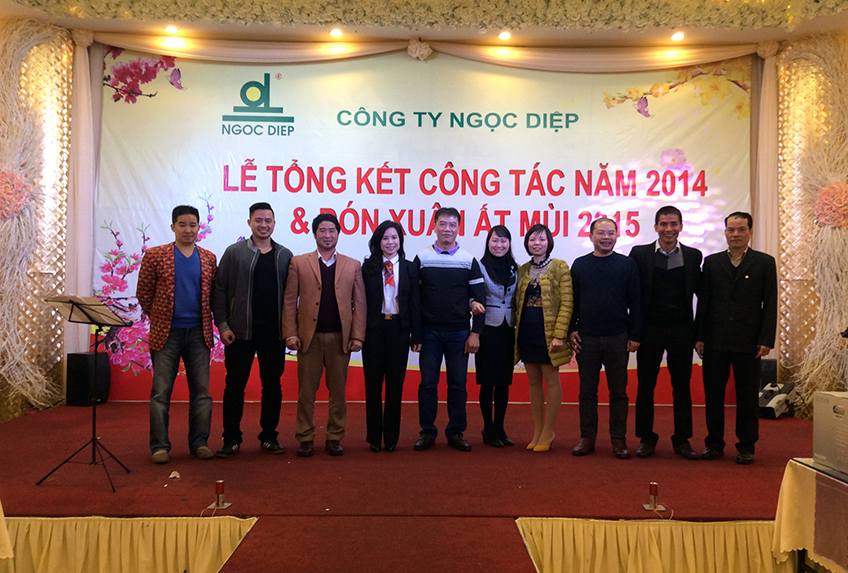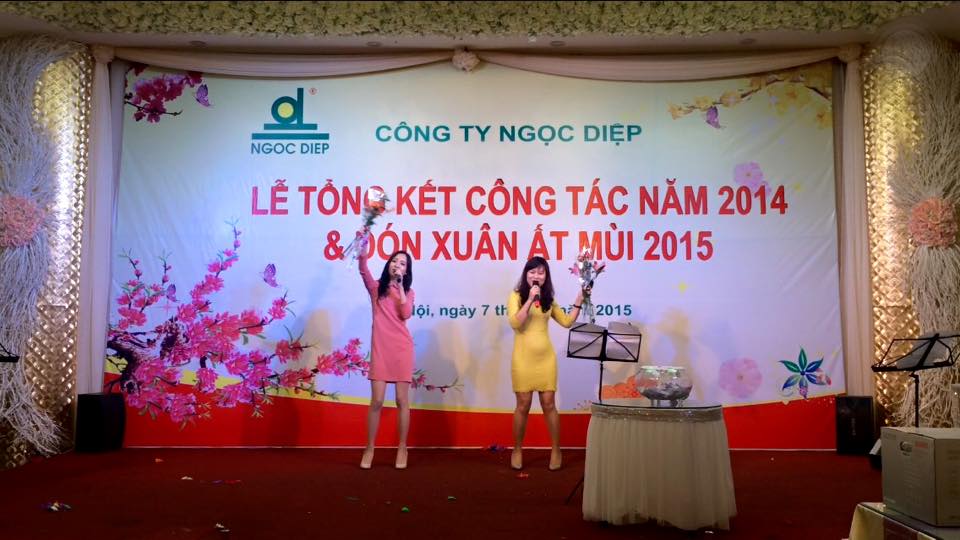 Especially attractive is the lucky draw is held annually with significant prizes awarded to lucky employees.
Ending the program, Ngoc Diep family together traditional songs sung "Diep ca" instead of New Year greetings, pledge constitutional luc.cong working together for the development of Ngoc Diep..