CEREMONY OF THE YEAR 2014 SUMMARY AND WELCOME SPRING PLANT hide the smell PACKAGING 2015 – DOOR NGOC DIEP
Air in the air to welcome the new year, at 17h00 on 08/02/2015, in the 4th floor restaurant Minh Trang – Van Lam, Hung Yen, closing ceremony and welcome spring 2014 Lunar Hare 2015 took place in the air playful with the opening of exciting entertainment shows.
As soon welcome more entertainment, announced the reason the program is to summarize the work report in 2014 and part of the report, said of Mr. Tran Thanh Long – Director of Plant and Ms. Tran Thi Thu Diep – Chairman Board company.

 
Link phóng sự: https://www.youtube.com/watch?v=lxQ9HoW8_OU&feature=youtu.be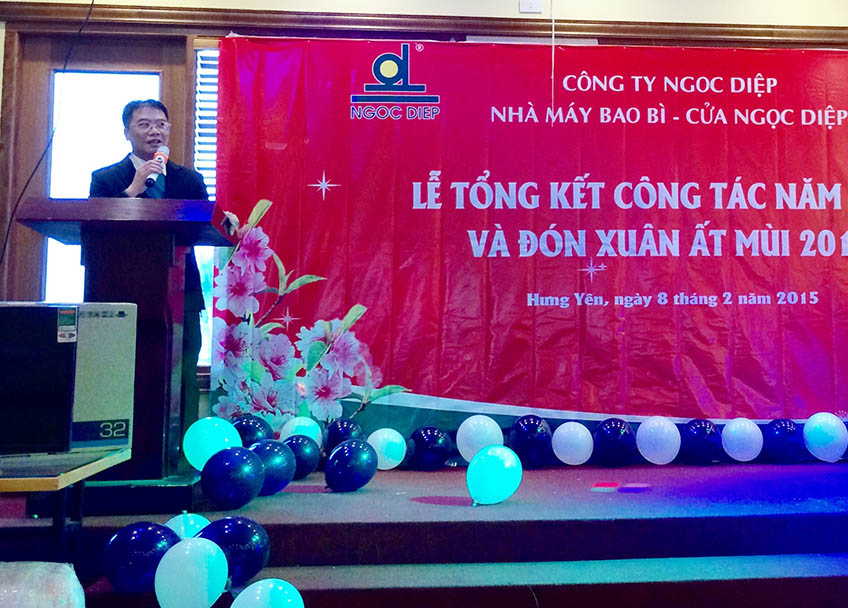 Ông Trần Thanh Long – Giám đốc nhà máy báo cáo tổng kết năm 2014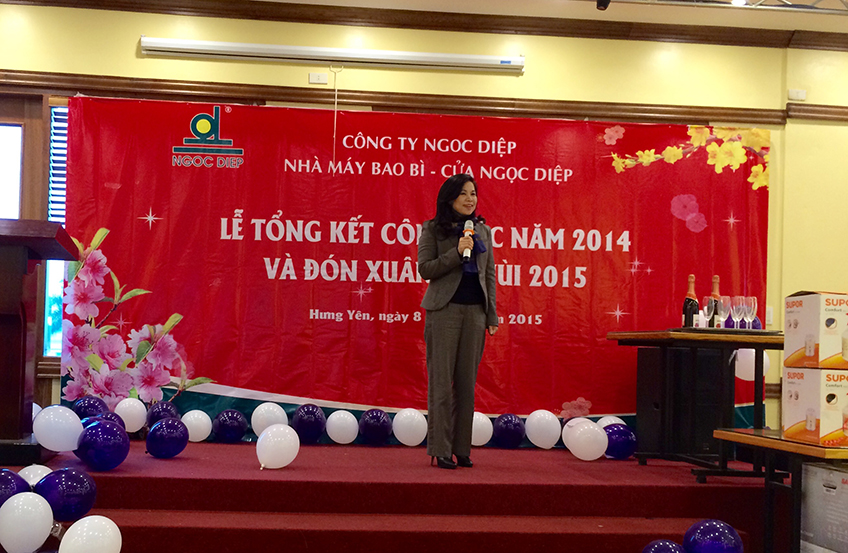 2014, though influenced by the difficult situation of the economy overall, but with the wise leadership of the board of directors, the efforts of all employees, and Door factory for Ngoc Diep Bao has achieved encouraging achievements. In recognition of the dedication of the staff, board of directors has decided to reward, title officers, employees and innovative excellence to individuals who have a good record in 2014.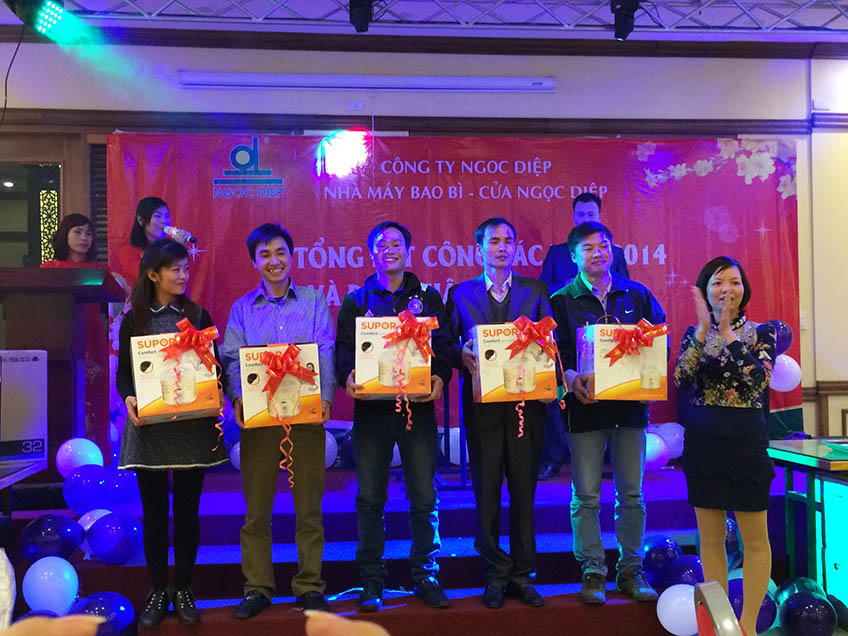 After the speech and awarded to individuals to perform well, entire Board of Directors and employees have the same toast the new year and attend the festivals in the air is extremely playful, warm with more entertainment unique self made by staff taking and fun game, full of laughter.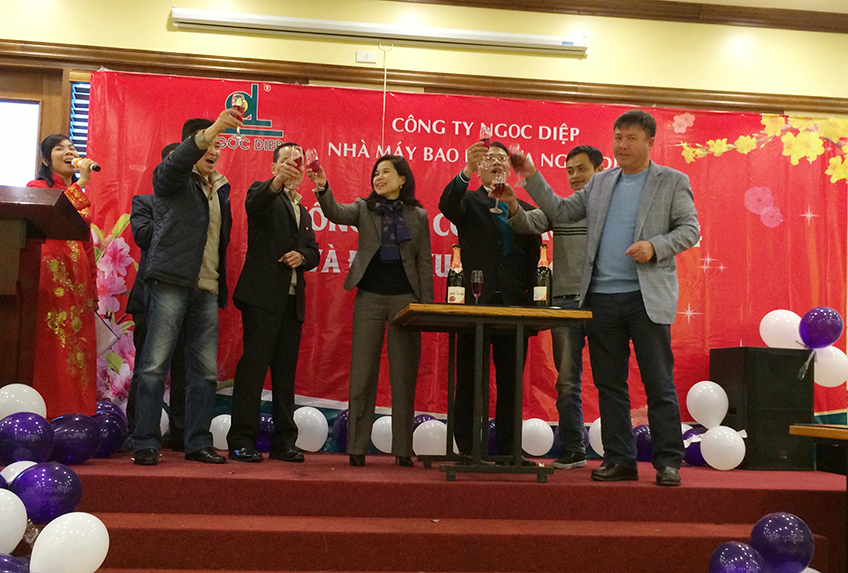 Especially attractive is the lucky draw is held annually with significant prizes awarded to lucky employees.
The smell of At year 2015, all staff would like to wish good health, happiness, luck and success. Good for Company Ngoc Diep stronger, new year "fortune – found fortune"!