Dinostar Aluminum's Exceptional Exhibit at Vietbuild 2023: High-end Products, Premium Space
Vietbuild Hanoi 2023 International Exhibition has officially closed after 5 days of great success. As the leading total aluminum solution supplier in Vietnam, Dinostar Aluminum has made a strong impression at the Exhibition with the main product lines: Construction Aluminum, Industrial Aluminum, Billet Aluminum. In particular, the fact that Dinostar Aluminum products were used to complete the design of the booth not only created a classy aesthetic space, but also clearly demonstrated the high applicability of the product.
Choosing an open space with Futuristic design, Dinostar Aluminum Pavilion leaves a sharp impression in the hearts of visitors with its luxurious and friendly image. In the special space, partners, customers, and experts of Ngoc Diep Group enjoyed a delicate light meal, exchanged multi-dimensional perspectives on the market, as well as discussed cooperation opportunities. potential.
Besides, the visitors at the booth enjoyed moments filled with emotions: sublimation with professional art performances, excitement when interacting with Aluman robot, nervousness when participating in Quay In particular, it is impossible not to mention the moments of deposition when the Board of Directors of Ngoc Diep Group expressed gratitude to partners and customers who accompanied Dinostar Aluminum during the 5 days of the event, as well as on the leg. brand development.
At the end of the event, Mr. Tran Dung – Director of Ngoc Diep Aluminum Joint Stock Company deeply thanked customers, partners and visitors for taking the time to experience at the Pavilion and together create a very successful exhibition. Dinostar Aluminum looks forward to continuing to receive your trust and support on the journey to bring leading aluminum solutions to the Vietnamese market, as well as bring Vietnamese products to the international level.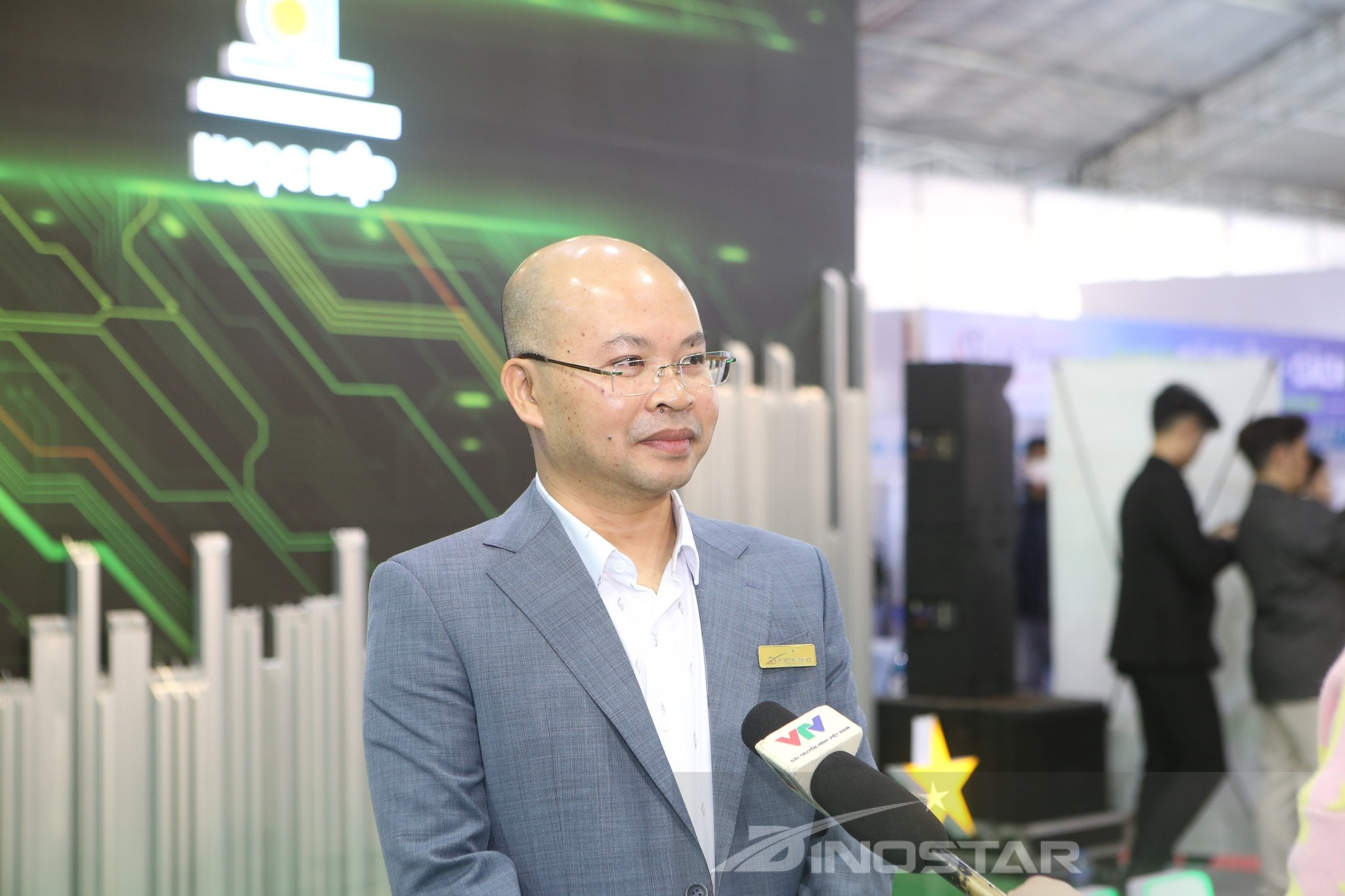 Let's look back at the best moments of Dinostar Aluminum – Ngoc Diep Group at Vietbuild 2023 Exhibition: