Dinostar Aluminium affirms leading position with the title of Top 5 Reputable Construction Material Companies in 2023.
As announced by Vietnam Report on March 24th, 2023, the Ngoc Diep Aluminum Joint Stock Company, under the brand name Dinostar Aluminium, has once again been awarded as one of the Top 5 Reputable Construction Material Companies in 2023 for the product group of doors, profiles, and partitions made of aluminum, plastic, and gypsum.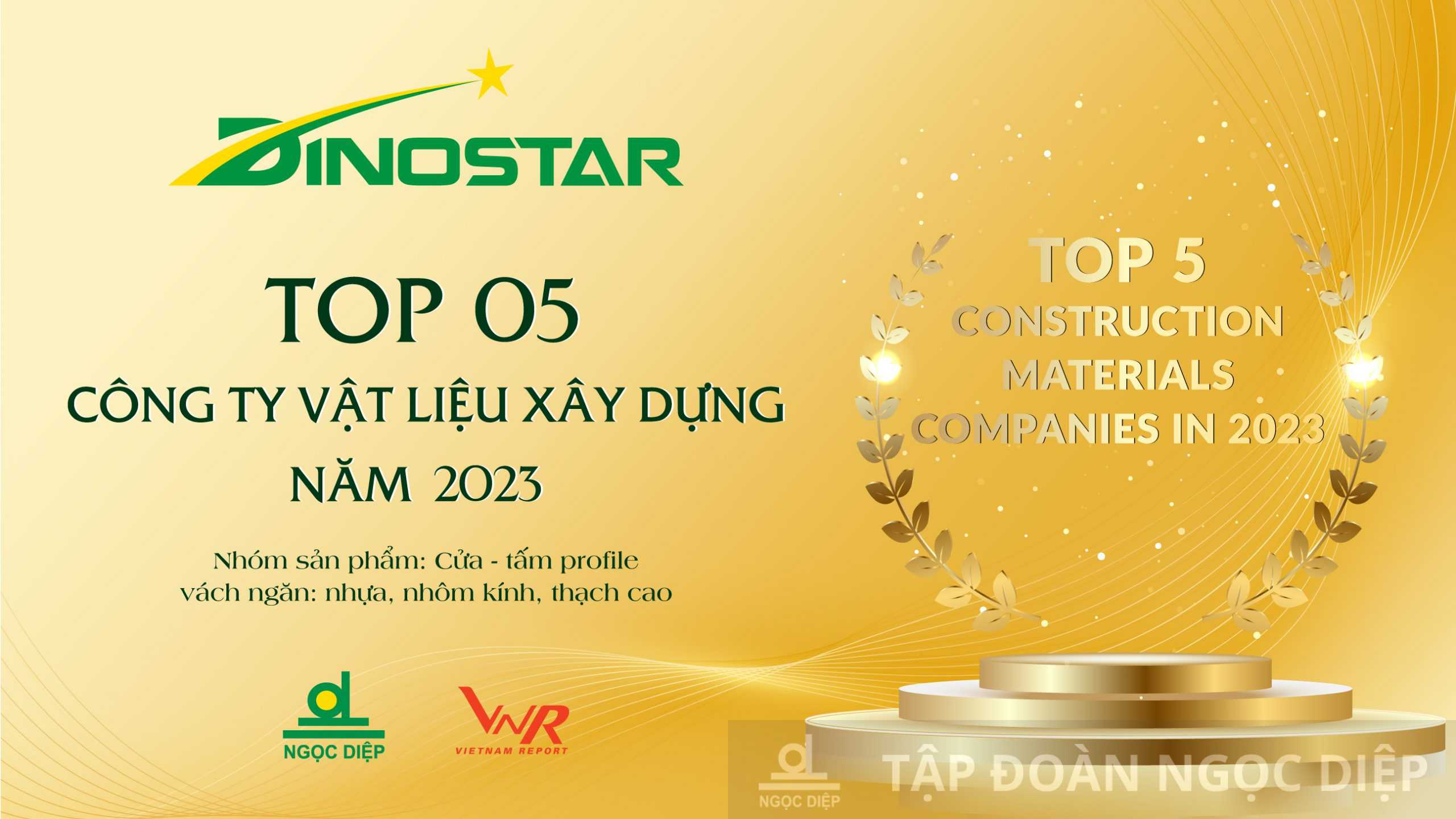 This recognition is the result of an independent study conducted by Vietnam Report, based on scientific and objective principles, in order to recognize and honor businesses that are pillars of the construction materials industry, and that have strived to achieve many successes in providing quality products to customers, building an impressive image in the eyes of the public and investors.
Despite the significant challenges presented by supply shortages, pandemic fallout, conflicts between Russia and Ukraine, fluctuations in raw material prices, inflation, and soaring interest rates, Dinostar Aluminium has demonstrated unwavering strength, with stable production capacity and financial resources, and has continuously striven to bring high-quality products to the market market and contributing to the beauty of hundreds of thousands of construction projects across the country.
Dinostar Aluminium's continuous presence in the Top 5 Reputable Construction Material Companies is a testament to Dinostar Aluminium's unwavering position in the market, and serves as motivation for the company's ongoing development and contribution to Vietnam's construction material industry.