Meaningful Halong tour of Ngoc Diep Company
Halong Bay – a masterpiece of nature, owns the beautiful beaches with blue sea and stretch of white sand is the destination of many visitors this summer. From June 30 to July 2, nearly 200 employees of Ngoc Diep company has a fun trip with family and colleagues here.
During the trip, people had the opportunity to visit, experience the fascinating games at Sunworld Halong Park – a complex of amusement parks world-class, and burn themselves with exciting entertainment and fun games team building in the Gala dinner at the Grand Hotel Ha Long.
Some photos of the trip:
Staffs took photos at Sunworld Park Halong Park
Travel to Ha Long Bay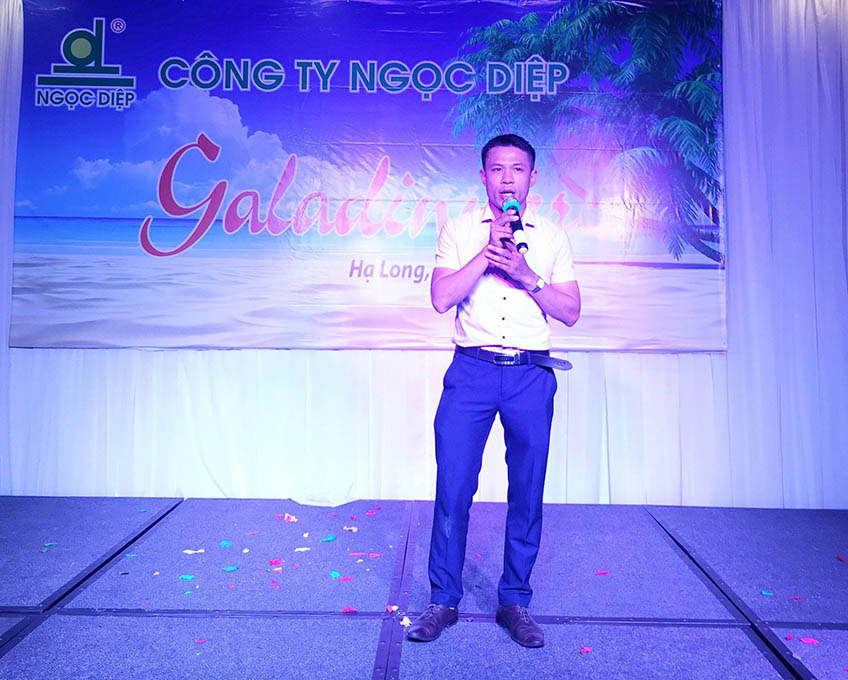 The performance"Tìm lại hạnh phúc" at Gala dinner
The performance burned the stage
Magic performance drew the attention of the children