Ngoc Diep Group accompanies with the government to prevent the COVID-19 epidemic
Mr. Tran Huu Quan – Director of  Ngoc Diep Manufacturing  and trading Co ., Ltd presented to physicians at Central Hospital for Tropical Diseases 2 
At the Central Hospital for Tropical Diseases, Mr. Tran Huu Quan – Director of Ngoc Diep Manufacturing  and trading Co ., Ltd. (a member company of Ngoc Diep Group ) on behalf of the Board of Directors presented  to the hospital with medical supplies: antibacterial, anti-epidemic suit.
In addition, on this occasion, Ngoc Diep Group also present  fresh milk to the medical team of the Tropical Hospital with the desire that it will be a source of encouragement and  create more energy for the doctors  to fulfill their tasks in the fight against the COVID-19 epidemic.
Receiving the supporting gift, the representative of Central Tropical Hospital 2, Mr. Cao Ngoc Nam – Hospital Administration Department also expressed his thanks to the timely help of Ngoc Diep Group as well as shared his information on the prevention of COVID-19 epidemic, the highest efforts of the doctors and doctors of the Central Tropical Hospital today.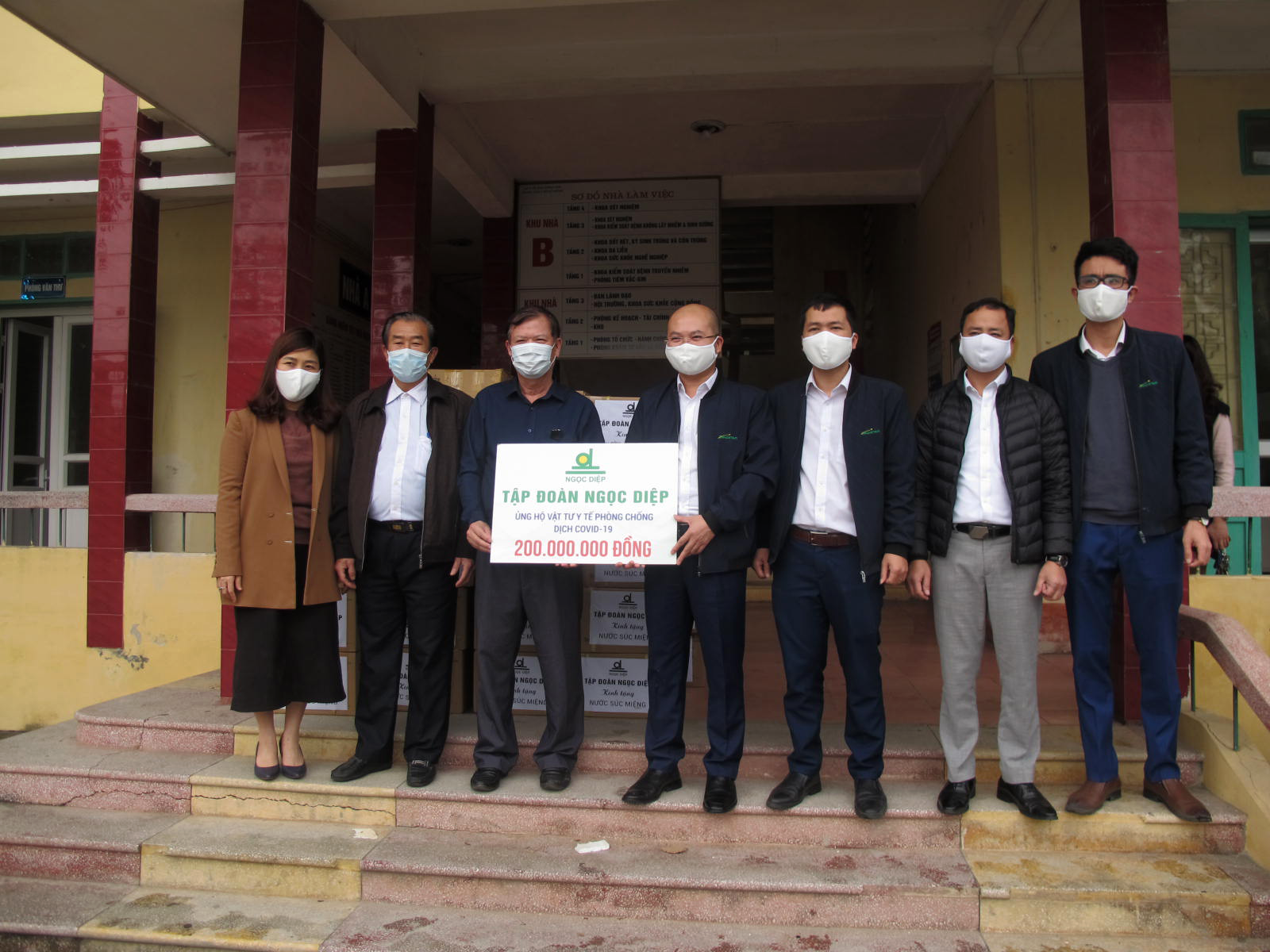 Mr. Tran Dung – Director of Ngoc Diep Aluminum Joint Stock Company awarded to Hung Yen Department of Health 
Also in the afternoon of the same day, Mr. Tran Dung – Director of Ngoc Diep Aluminum Joint Stock Company (a member company of Ngoc Diep Group) led the Ngoc Diep charity group directly to Hung Yen Health Department to hand over antibacterial masks, mouthwash and anti-epidemic clothing. On behalf of Hung Yen Department of Health, Ms. Nguyen Thi Anh – Director of the Department expressed her sincere thanks to the  sentiment of the employees of Ngoc Diep Group.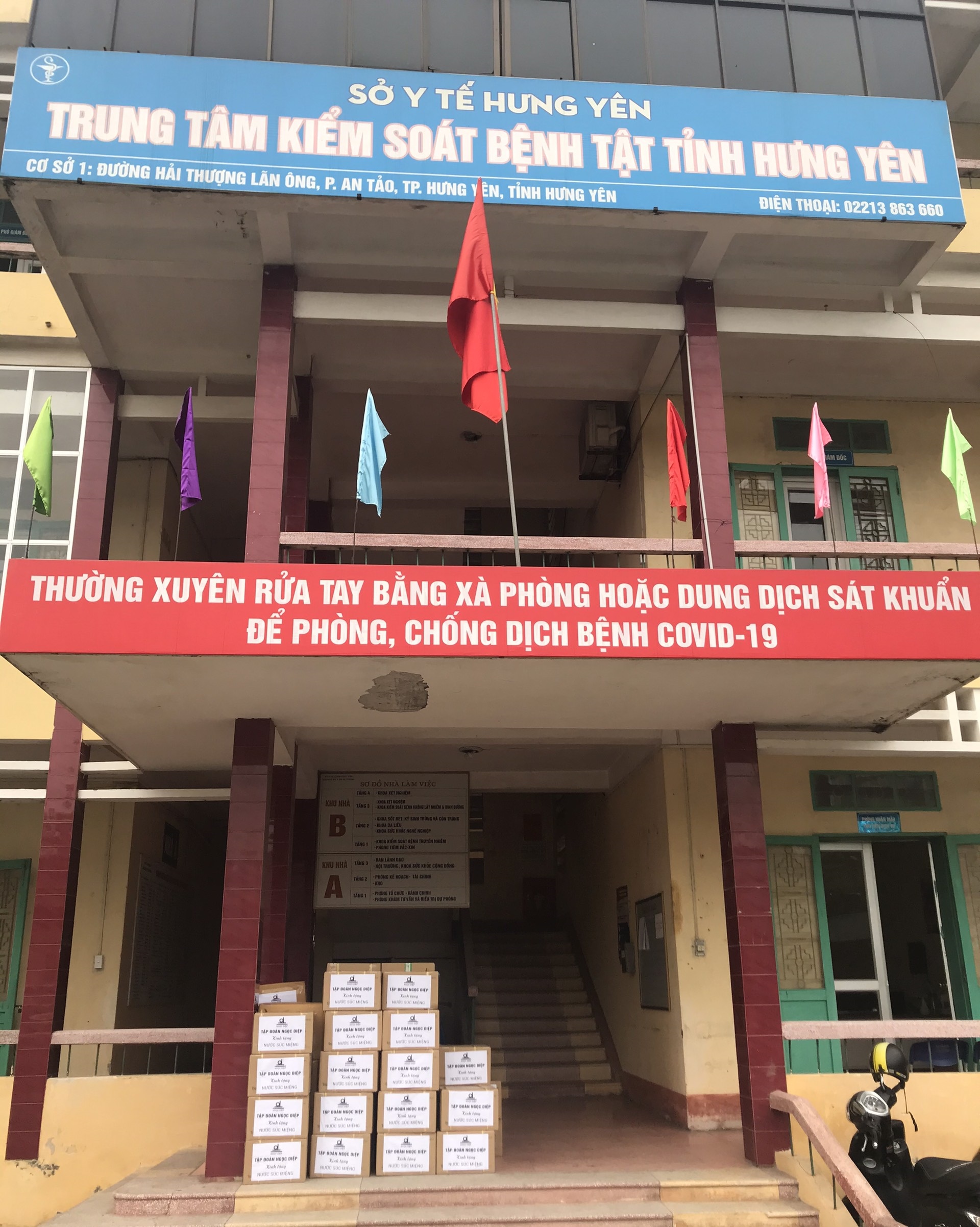 Along with production and business activities, Ngoc Diep Group always  have special care to accompanying with  the state and society in charity activities, supporting natural disasters, floods, epidemics, difficult circumstances, and Highland student …. This is an annual activity of the Company to connect businesses with the community as well as bring practical values ​​to the society.
Ngoc Diep Group hopes that the contributions of the Company and other businesses and organizations in the society will create a synergy, together with the Government of Vietnam to overcome this difficult time, push to reverse the epidemic so as to soon restore the production and business environment, the investment environment, and the operating environment for enterprises and develop the social , economic life over the whole coutry.