Ngoc Diep Group has become one of the Top 500 Most Profitable Companies in Vietnam in 2018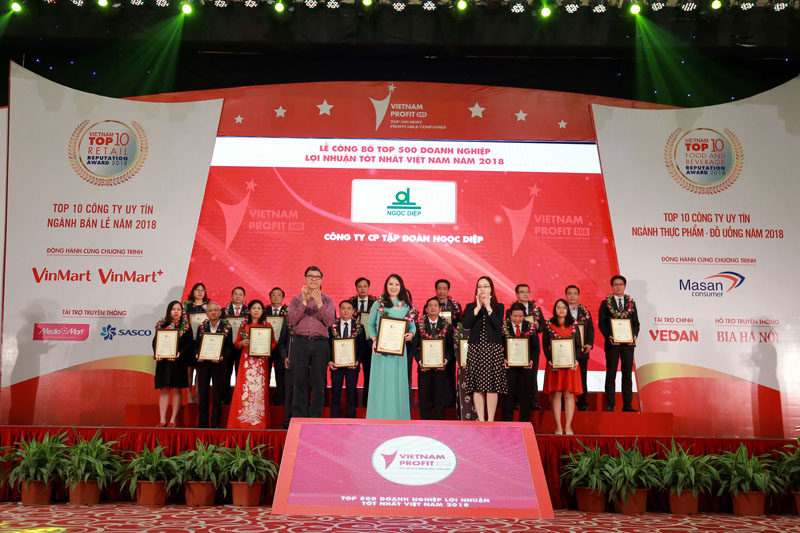 Hoang Thai Hanh, Ngoc Diep Group's Chief Financial Officer (CFO), received the award from the Organization Committee
Vietnam Report said, the corporate rank in this list was evaluated objectively, independently, based on the weight with the following criterions: profitable displaying indexes (ROA, ROE,  ROS); pretax profit; revenue. Additionally, enterprises's prestige and human resource scale are also important reference criterions to measure the strength and potential of each company.
The glorified enterprises in the ceremony are the representatives achieving remarkable business results, significant profitable ability, which have the potentials of becoming important members in future Vietnam economy development.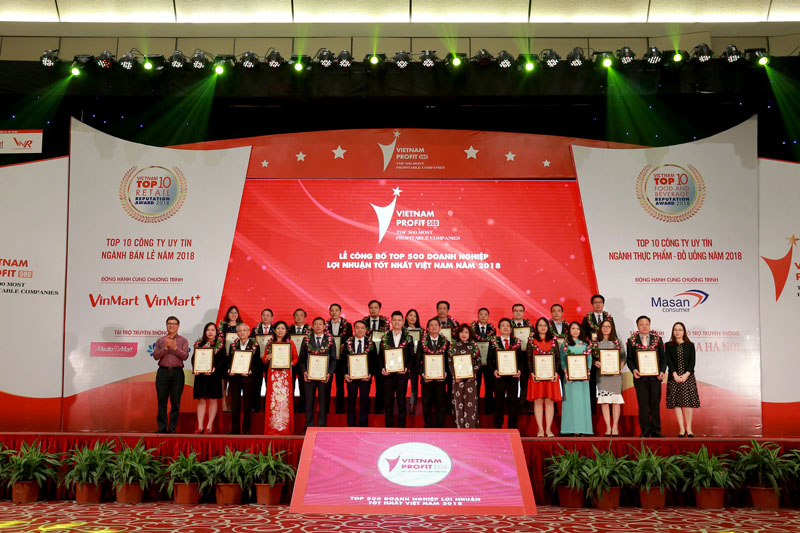 The enterprises in Top 500 most profitable companies in Vietnam in 2018
Apart from meeting the above standards; stable financial capability, professional experiences, business partners's trust, etc and the prominent success have proved that Ngoc Diep Group deserves to become one of top 500 most profitable enterprises.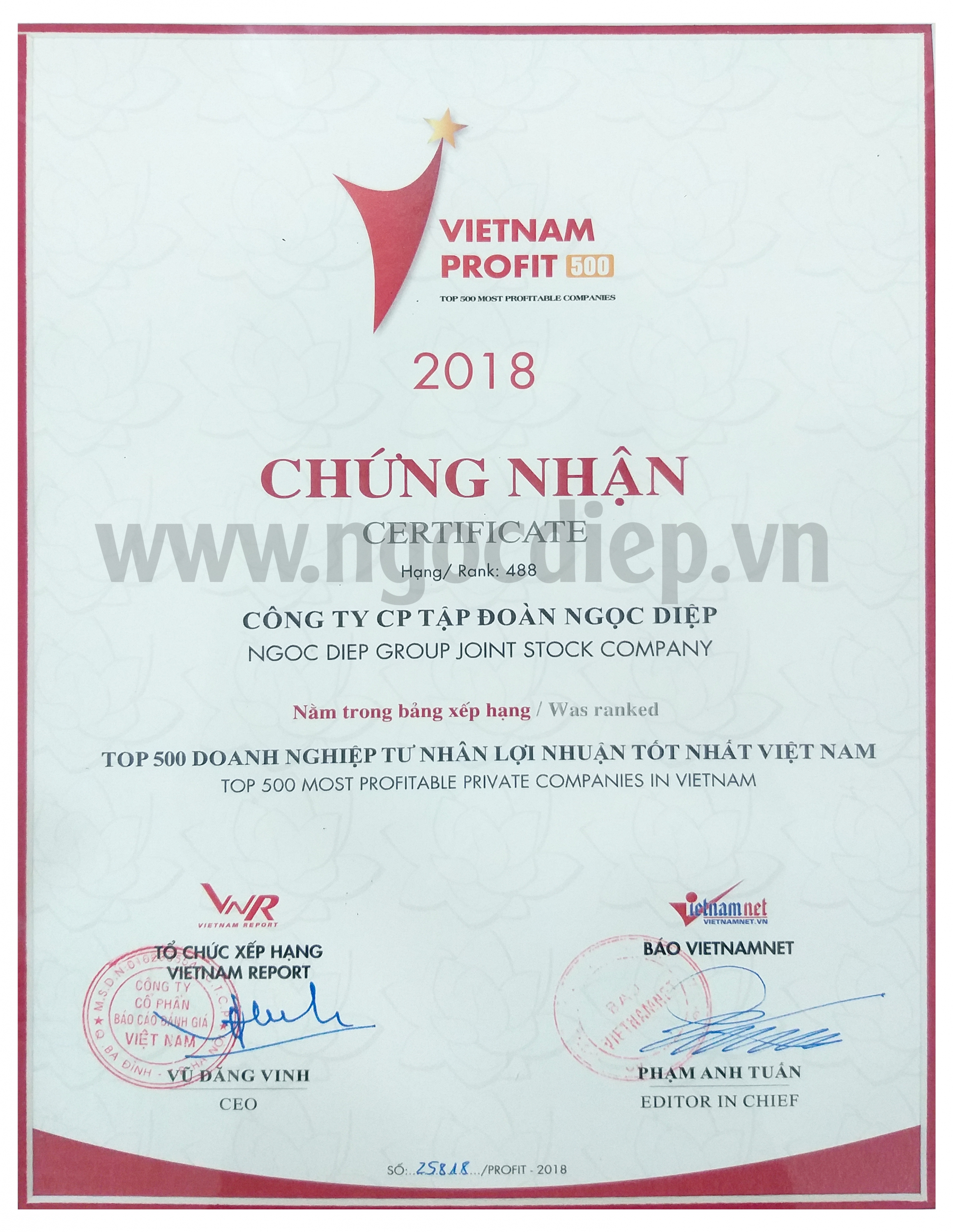 The certificate of  Top 500 most profitable companies in Vietnam in 2018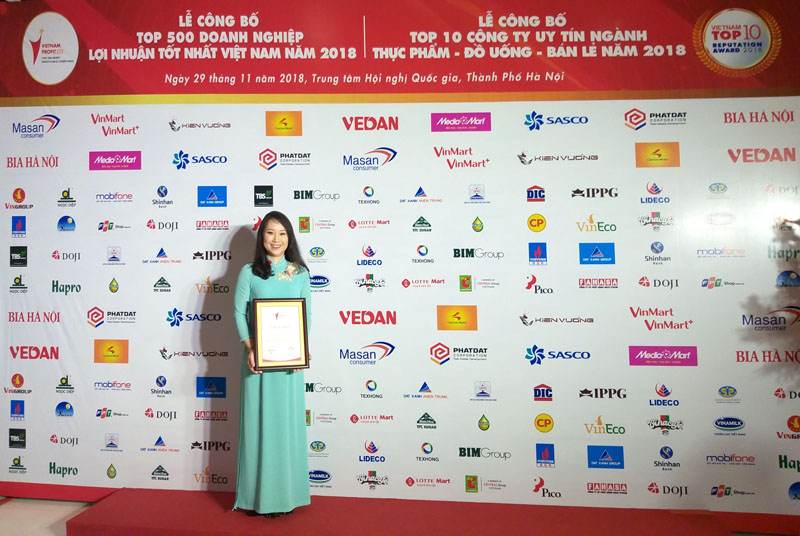 Ms. Hoang Thai Hanh – Ngoc Diep Group's CFO took commemorative photo after the Award Ceremony