Ngoc Diep Group is ranked as Top 500 Fastest growing enterprises in Vietnam in 2021
With an impressive compound annual revenue growth rate, Ngoc Diep Group has excellently surpassed many enterprises to rank 145/500 in the FAST500 Ranking of Top 500 Fastest Growing Companies in Vietnam.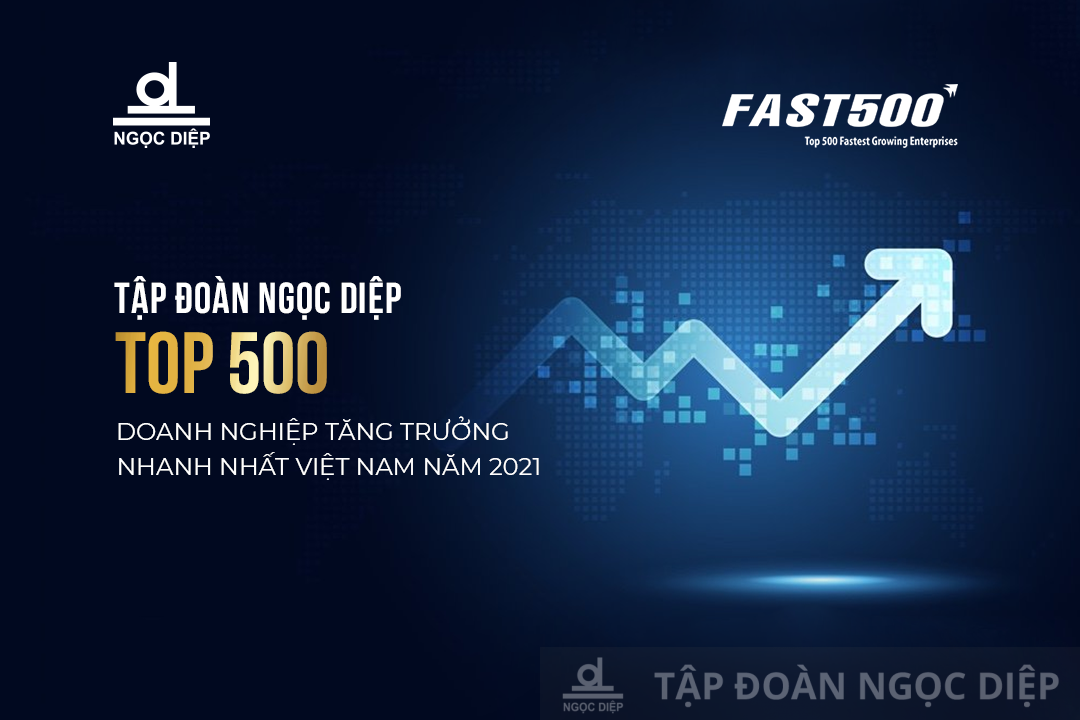 FAST500 – Top 500 fastest growing enterprises in Vietnam is the leading prestigious ranking in Vietnam, built on the results of independent research and evaluation according to international standards surveyed by Vietnam Report Company and Announced annually with the consultation of experts, domestic and foreign advisory council.
The FAST500 ranking is based on the results of independent research and evaluation of Vietnam Report. The rankings of companies in the ranking are based on the Compound Annual Growth Rate (CAGR) of sales and business performance. Besides, criteria like total assets, total labor, after-tax profits and corporate credibility in the media … are also used as supporting factors to determine the size and position of enterprises in the industry. After 12 consecutive years of publication, the Rankings mark the non-stop efforts of FAST500 that are considered as "rising stars", as a growth engine of the whole economy.
Ngoc Diep Group has reached an annual revenue growth rate of 2 digits in recent years in the context of the economy facing many difficulties. In 2016-2020, Ngoc Diep expands into the field of aluminum production. Only after 5 years of investing in this field, Ngoc Diep Aluminum with Dinostar Brand has recorded continuous growth, becoming the new growth engine of the Group. Traditional businesses such as NGOCDIEPWINDOW, Ngoc Diep Furniture, and Ngoc Diep Packaging continue to grow steadily, making important contributions to the overall growth.
The presence in the 2021 FAST500 Ranking on the occasion of its 25th anniversary is a testament to the serious and enduring efforts of Ngoc Diep Group and a motivation for the company to become the leading Group in the field of Manufacturing Industry and Construction in Vietnam.