Ngoc Diep Group turned to Central Vietnam – Gia Pho primary school, Huong Khe district, Ha Tinh province
Wishing to share the difficulties and loss with fellow Central after recent historic floods, collective cadres and employees of the Company have jointly contributed Ngoc Diep 1 allotment to fund buy gifts for students here.
Huong Khe evening, torrential rains. Overlooking the lake, near the rising water overflowed, our hearts are worried: Is that the road to their school has flooded? They are able to exchange the gift or not? But all our worries vanished when seen parents brought their children to school very early on despite rain and wind. For those who do like our program, this is really great fun. Although the gifts do not go as planned, we have to play on the narrow steps to avoid the rainy summer, but witnessed the eagerness of both students and parents here, we believe that the program has a nice work.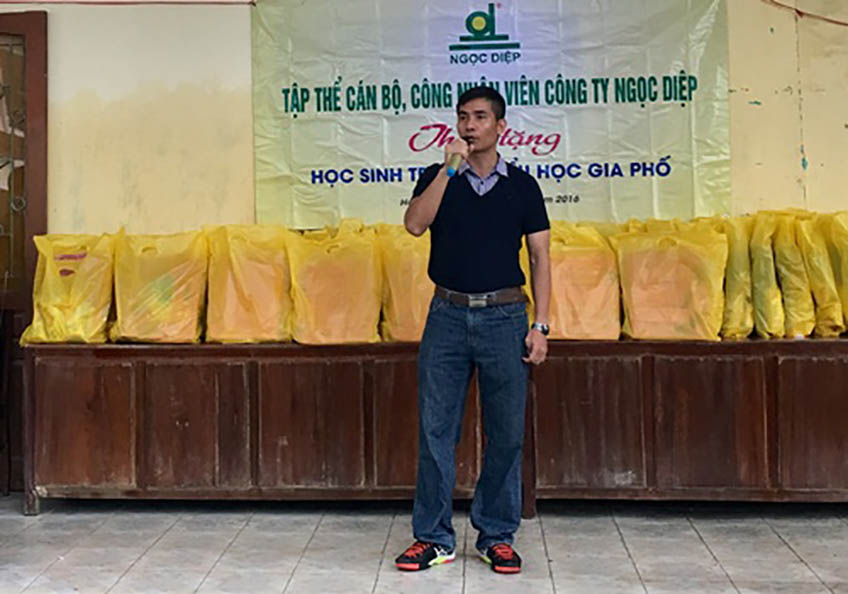 Mr Vu Duc Loi – Deputy Managing Director of Ngoc Diep had a speech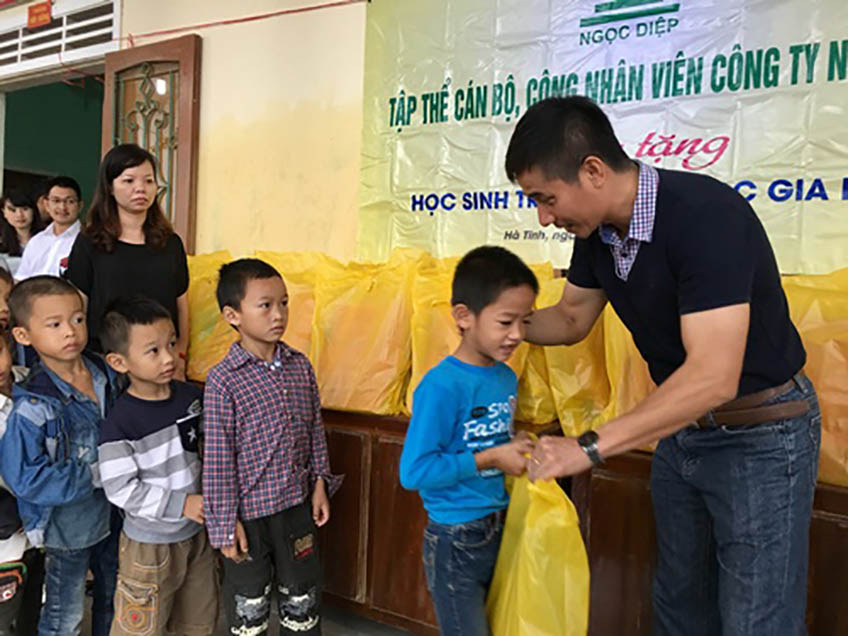 Mr Vũ Đức Lợi gave gifts to pupils
Mr Tran Huu Quang gave gifts to pupils
Central bye love, bye the gentle, hardy! May the people no longer have to bear the impact of natural disasters, storms and floods. Wish them always firmly to school, education strives to later build prosperous homeland!