Ngoc Diep packaging creates a output breakthrough in the first eight months of 2017
According to the Vietnam Packaging Association (Vinpas), the packaging industry becomes one of the fastest-growing supporting industries in Vietnam. Ngoc Diep is proud to be only enterprise in the field of packaging  gets appellation "Vietnam Value". Ngoc Diep is also partner of many big domestic enterprises, supplying millions of quality products to the market
To increase competitiveness with foreign enterprises, as well as domestic enterprises, In 2017, Ngoc Diep Joint Stock Company has decided to invest more modern machineries such as Automatic die cutting machine and 7 colors printing system, contributes to reduce cost and production time, serves increasing demand for aesthetic design of customers and partners.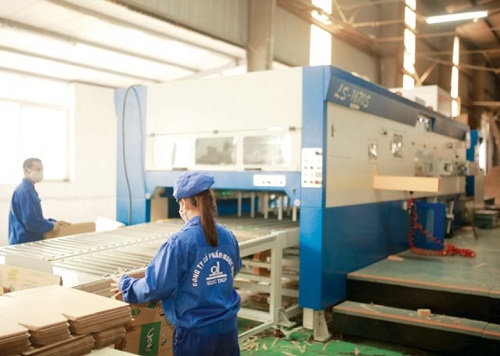 New technology Die cutting machine.
Modern technology 7 colors printer.
Therefore, particularly in August, 2017, Ngoc Diep JSC has provided nearly 5 million products to the market – the highest output ever. That further confirms the quality as well as the reputation of Ngoc Diep Packaging in the market. This is also the motivation for Ngoc Diep Joint Stock Company to continuously improve the production system more modern, contributing to serve customers as well as partners who have trusted and selected products produced by Ngoc Diep.