NGOCDIEPWINDOW at the opening ceremony in 2015 Vietbuild
9 am this morning, dated 25.03.2015, Vietbuild Exhibition Opening Ceremony 2015 was held in Hanoi with the participation ofgovernment representatives, the Ministry of Construction together 450 domestic and foreign enterprises.

In the 450 participating businesses in Hanoi Vietbuild Exhibition this year, NGOCDIEPWINDOW honored as one of 14 major donors, contributing significantly to the organization of the program was successful.
Link reports introduced NGOCDIEPWINDOW at the exhibition  Vietbuild: http://youtu.be/Lc9N47cjIr4
 Bui Ngoc Duc – Director of the Company to receive flowers and Gold Cup (In the middle, in white)

 
Located in the A1, has a simple design, open space with green color all colors Dao is the company's brand identity on a white background elegant NGOCDIEPWINDOW booth has attracted the attention of numerous visitors and the organizing Committeevoted to award well-designed booth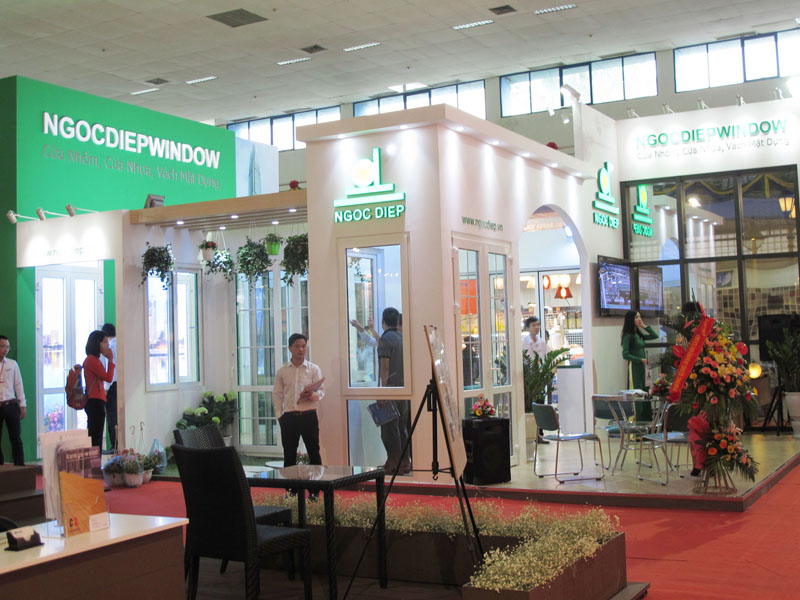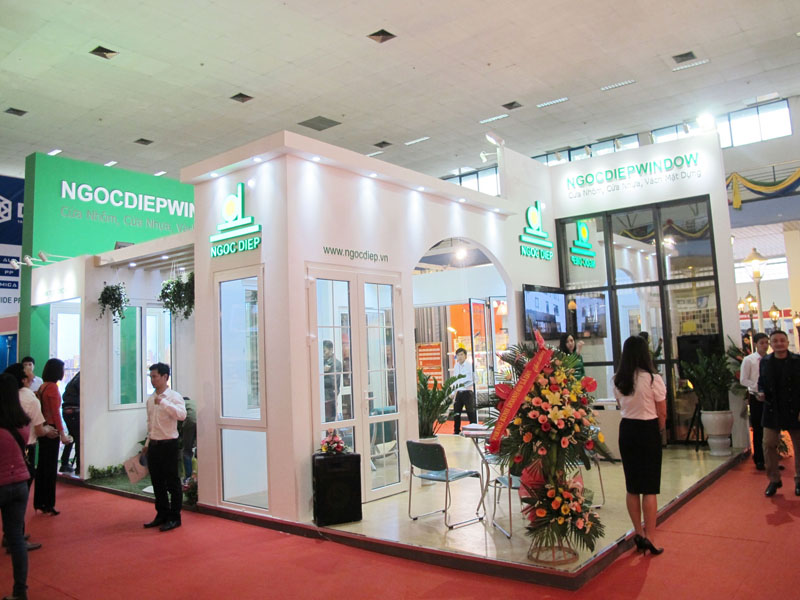 Come to the exhibition Vietbuild this year, the Company Ngoc Diep want to introduce visitors to the product line of the brandNGOCDIEPWINDOW typically include: aluminum doors – Plastic doors – wall facades. Here, customers will be employees of the Company to introduce details about the types of products, from raw materials, texture to the production process. With samples of windows, doors, customers also testing closed, open to be able to see product specifications, gentle monk felt, certainlywhen manipulated.
With exclusive product line of NGOCDIEPWINDOW Victory with advanced product line is made of profile: plastic Rehau(Germany), aluminum Technal (France), Xingfa Aluminum and metal accessories synchronous product meetsNGOCDIEPWINDOW the requirements of all customers