NGOCDIEPWINDOW supplies doors, windows and glass curtain walls for Hoa Phat Dung Quat Steel Industrial Zone
NgocDiepWindow, a subsidiary company of Ngoc Diep Group, is the major supplier of installation and contruction for all the system including: aluminium and Upvc doors and windows, aluminium and glass curtain walls, glass canopy blinds, glass balconies and glass canopies of more than 300 construction items inHoa Phat Dung Quat Steel Integrated Complex.
Under the guidelines as "Reaching topquality", NGOCDIEPWINDOW has expressed its prestige and capability. The quality, construction leadtime as well as the regulations of environmental hygiene and safety of all the construction items undertaken by NGOCDIEPWINDOW are highly appreciated by the investor.
Several photos of NGOCDIEPWINDOW's products at the construction work are as follow: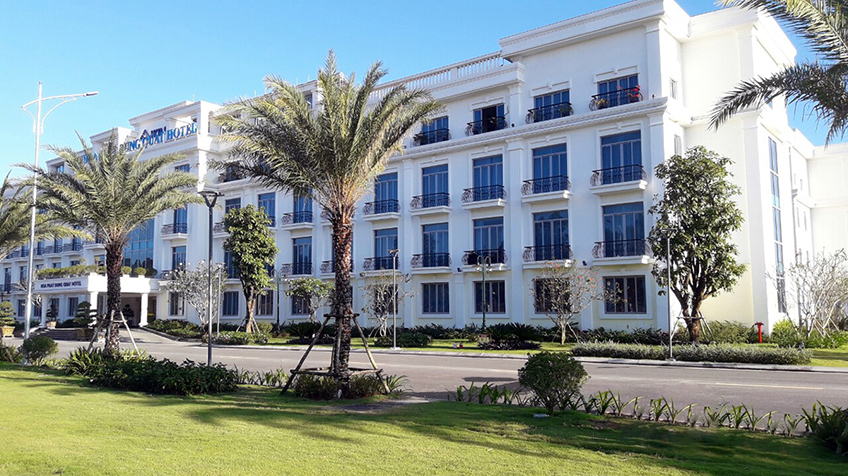 NGOCDIEPWINDOW has supplied the whole systems of doors, windows, aluminium and glass curtain walls for the construction work
Glass canopy blinds, glass balconies and glass canopies manufactured by NGOCDIEPWINDOW
The overall perspective of Hoa Phat Dung Quat – Steel Industrial Zone project (Quang Ngai province)