Office Interior Design Trends for 2021
Designing a professional office space is extremely important. In 2020, with many changes in the economy due to the impact of the Covid-19 epidemic, to ensure the operation of each business, it is worth considering the office space. Join Ngoc Diep Furniture to explore office interior design trends for 2021.
Office design 2m
The international solution to prevent Covid-19 is to ensure a distance of 2m. Therefore, the 2m office design model is becoming a trend that many businesses are interested in. Companies have chosen to use partitions or plastic screens to separate office spaces. These items are often placed in front of the desk to create protective films for employees but still ensure an effective interactive space.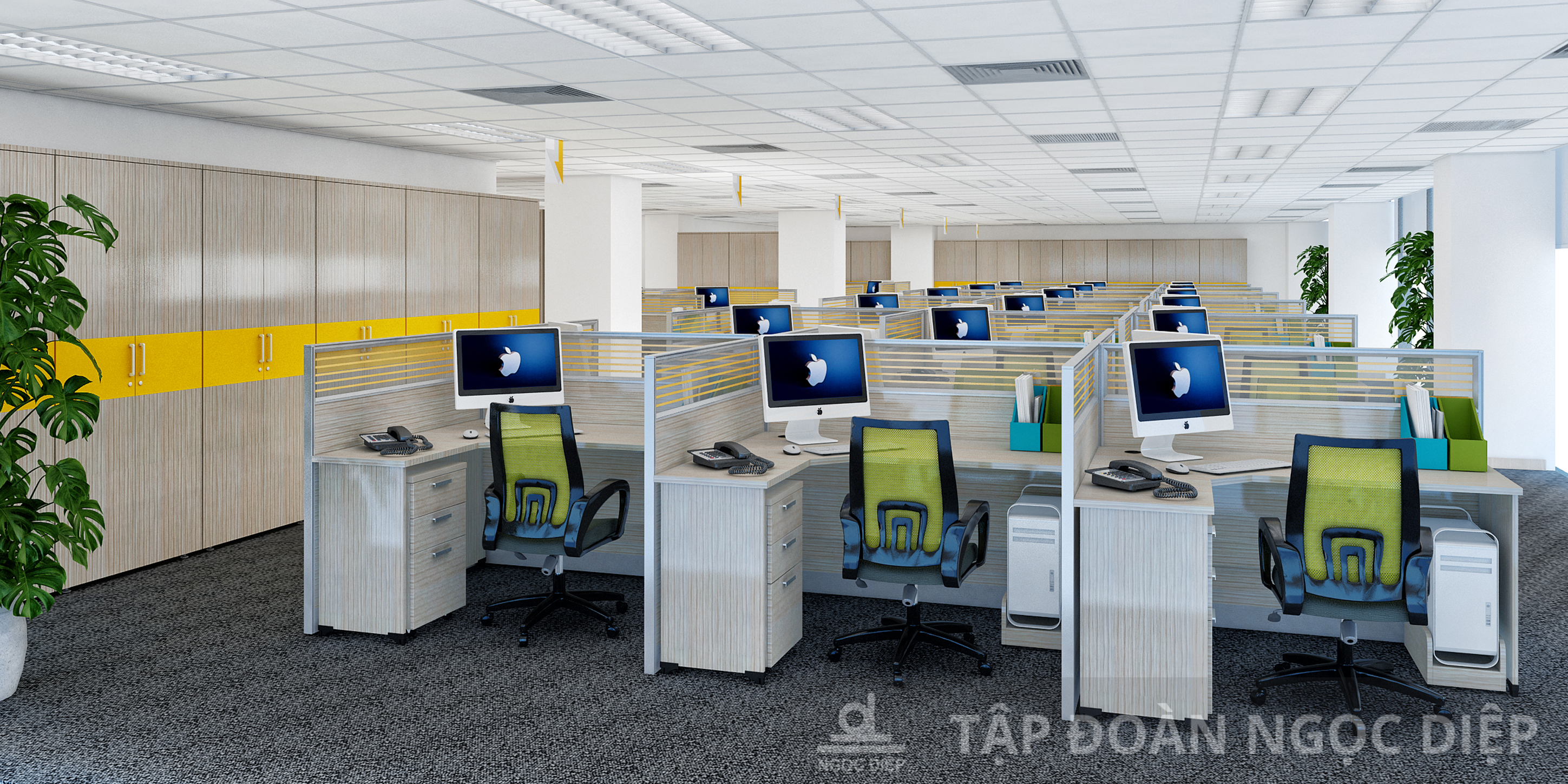 2. Open office design to reduce noise
In fact, the open office space brings dynamism to the business, but its noise factor reduces employee productivity. In the office design trend for 2021, designers and businesses will overcome this disadvantages by using acoustic panels for walls, ceilings, and interior chairs from acoustical materials.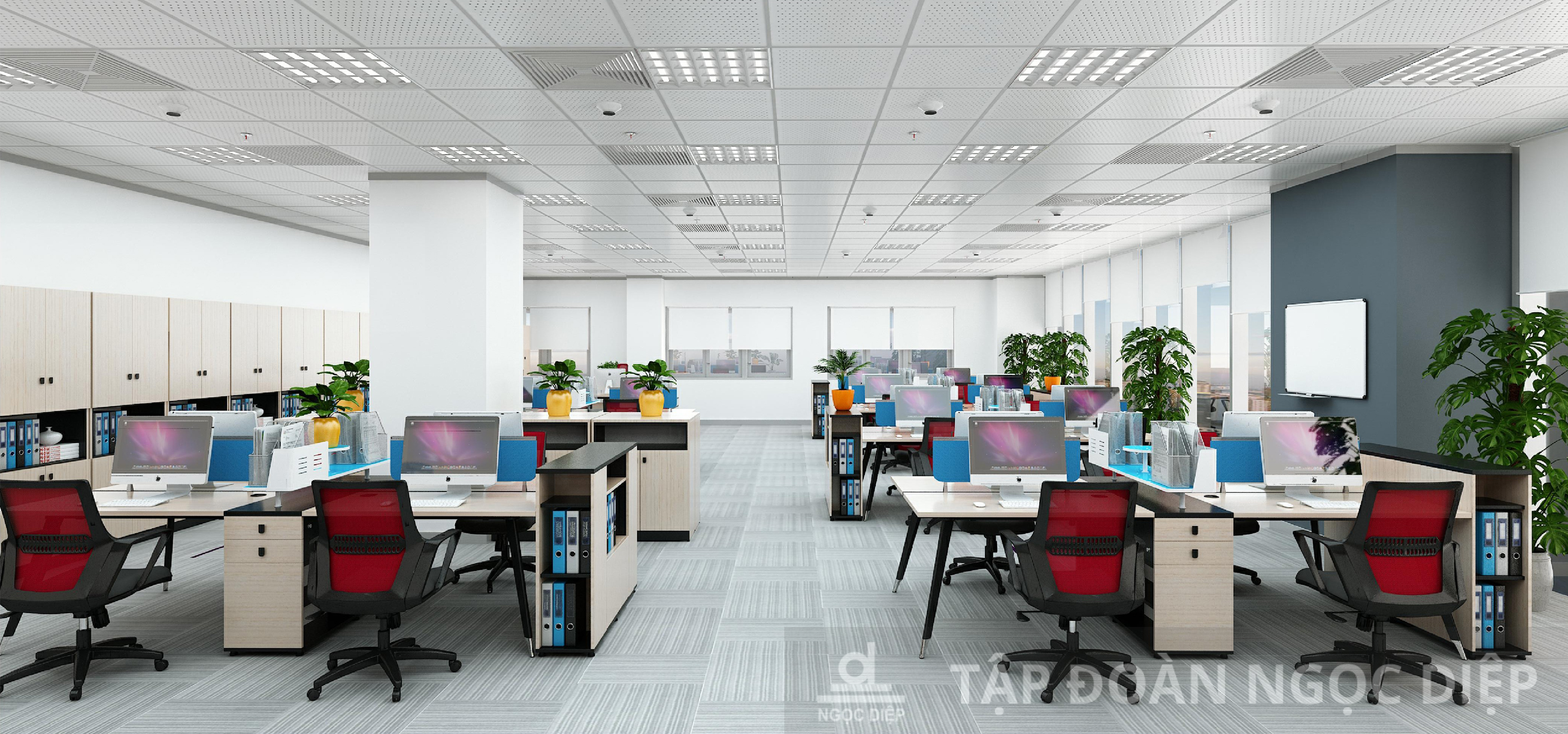 This design trend saves investment costs and creates a comfortable and inspiring space to improve labor productivity.
3. Green office design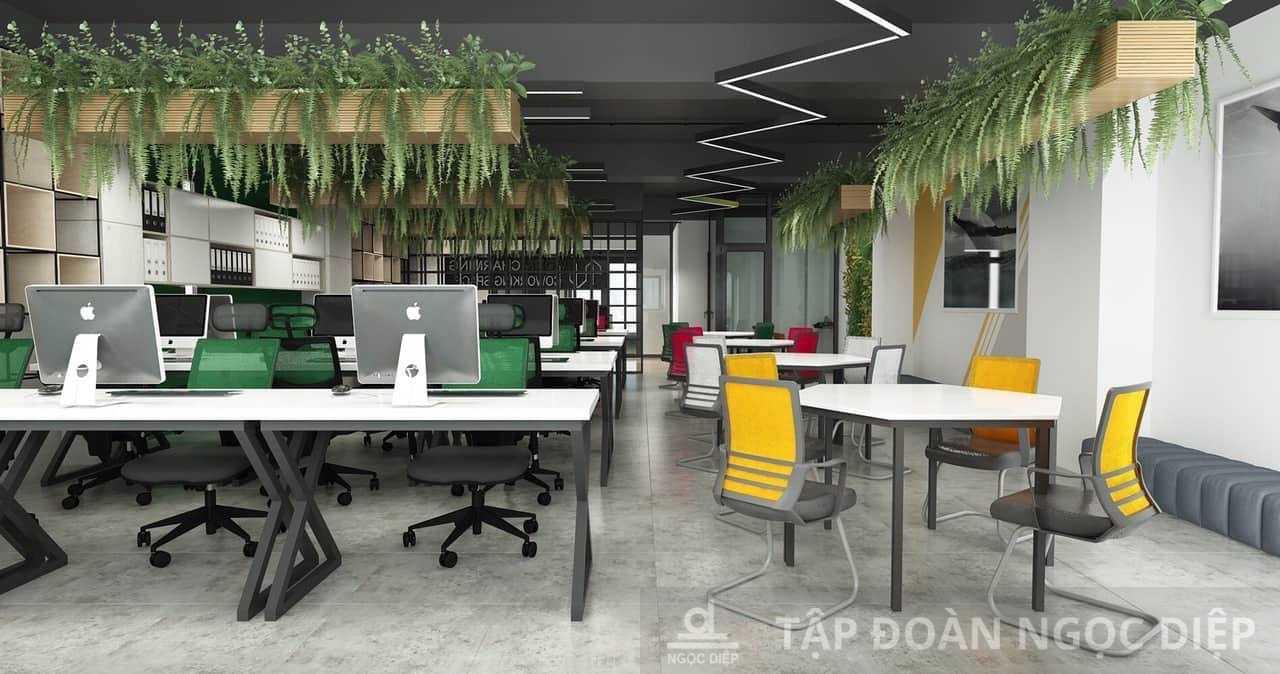 This trend is quite common in modern office interior design. The appearance of green patches will bring a feeling of freshness and positive energy in the workspace. Because of these benefits, the style of green office design continues to be crowned in 2021.
In addition to putting trees in the office, the selection of furniture should also focus on colors that create a soft, natural feeling to make the office more harmonious and modern.
4. Multi-purpose office design
Multi-purpose office design often uses smart office furniture. In addition to the working space, the office also designs the entertainment area, dining area, rest room … to reduce stress at work.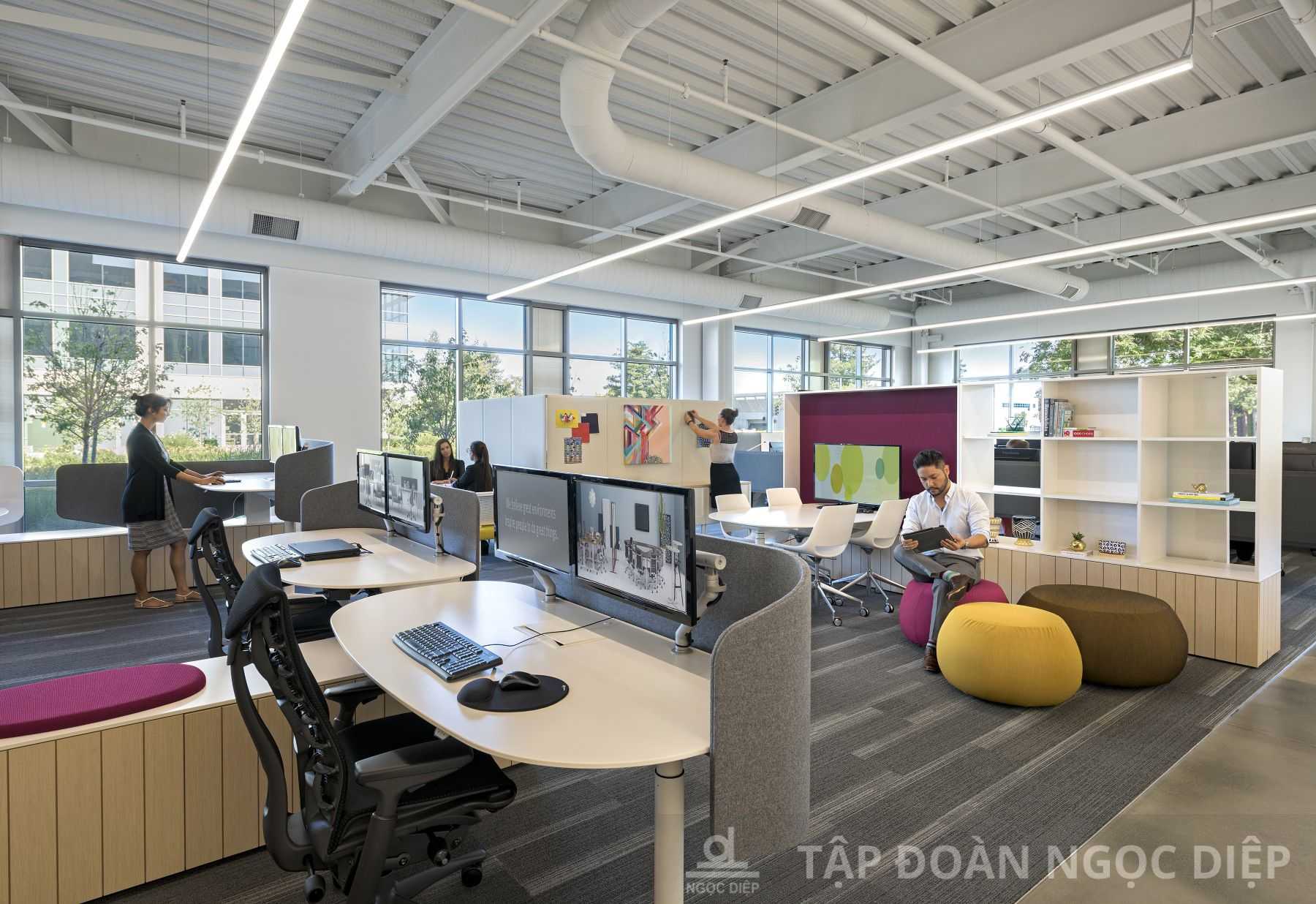 Creative office interior design
For offices that require creativity, the interior design must ensure the artistic and inspiring workspace.
The art here is the way to decorate the furniture, and accessories with the motto of convenience, beauty. It will accentuate the value of the company's brand and culture. So the art office trend will also be one of the most favorite design trends in the coming years.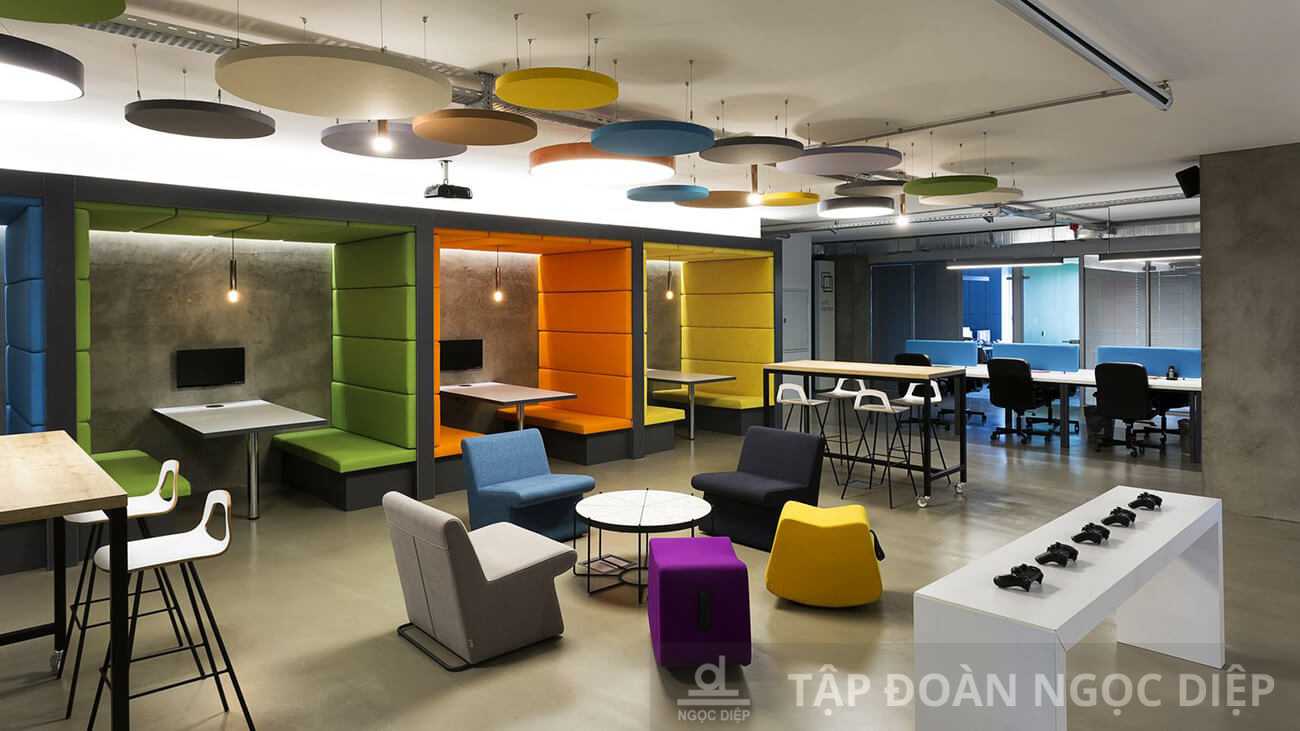 Thus, today's office design trends must have positive changes. If you also want to have a trendy office interior design, please contact Ngoc Diep Furniture right away.