Officially impose temporary anti-dumping tax on aluminum imported from China, the highest tax rate of 35.58%
Accordingly, the Ministry of Industry and Trade will apply temporary anti-dumping duties on some aluminum, alloy or non-alloy product in bars, rods and shapes that have been extruded, whether or not treated surface, With or without further processing imported into Vietnam having  HS code 7604.10.10, 7604.10.90, 7604.21.90, 7604.29.10, 7604.21.90.
Temporary anti-dumping measures are applied in the form of additional import duties, with tariffs ranging from 2.46% to 35.58%.
After deciding to impose temporary anti-dumping duty, the Ministry of Industry and Trade will carry out the verification and re-verify  information provided by relevant parties before completing the official investigation conclusion of the case.
At the same time, the Ministry of Industry and Trade will also organize public consultations for stakeholders to directly exchange, provide information and express their views on the case before making a final conclusion.
According to provisions of Clause 4, Article 81in  the Foreign Trade Management Law, in case the final conclusion of the Investigation Agency determines that there is significant loss or threat which causes serious damage to the domestic manufacturing industry, The Minister of Industry and Trade may decide to apply anti-dumping duty effectively before.
Therefore, the Ministry of Industry and Trade recommends that organizations and individuals in  process of signing import contracts, distribution, business or using investigated goods should pay more  attention to the possibility of applying anti-dumping tax. retroactively for imported goods within ninety (90) days before  application day of temporary anti-dumping duty .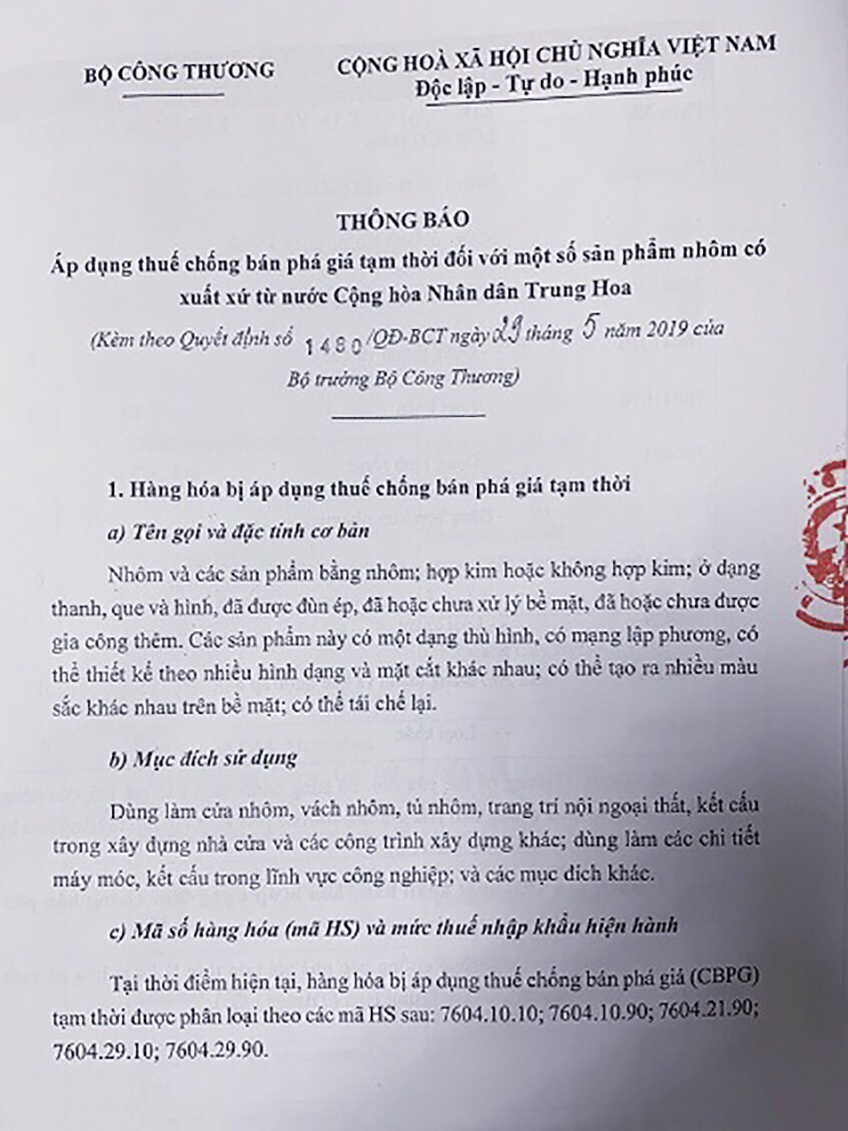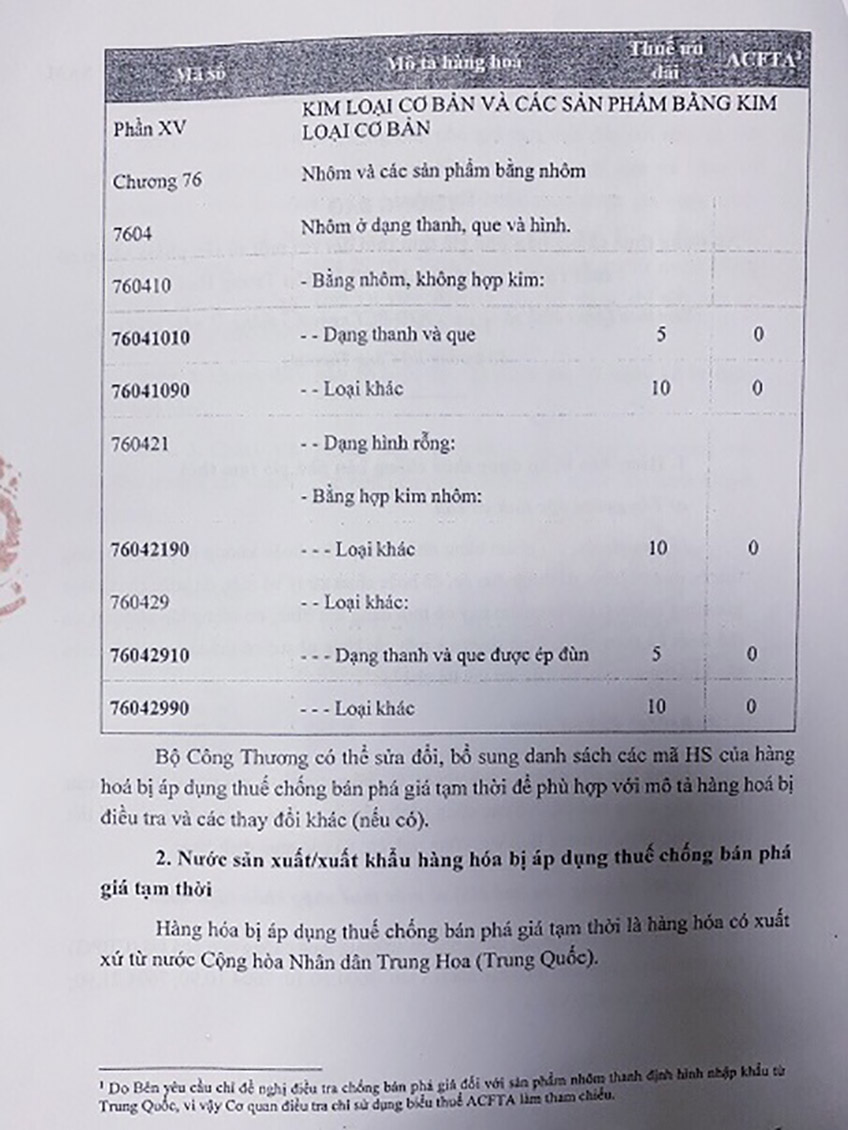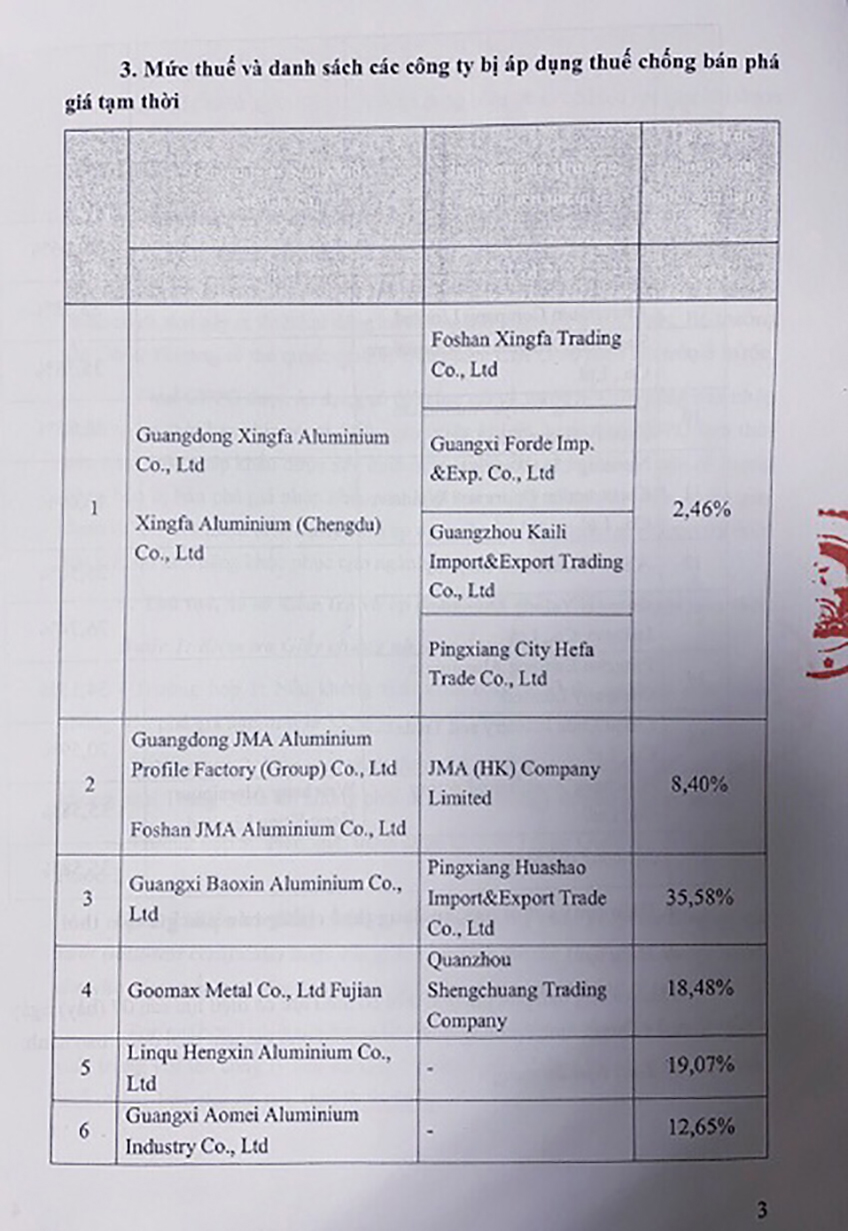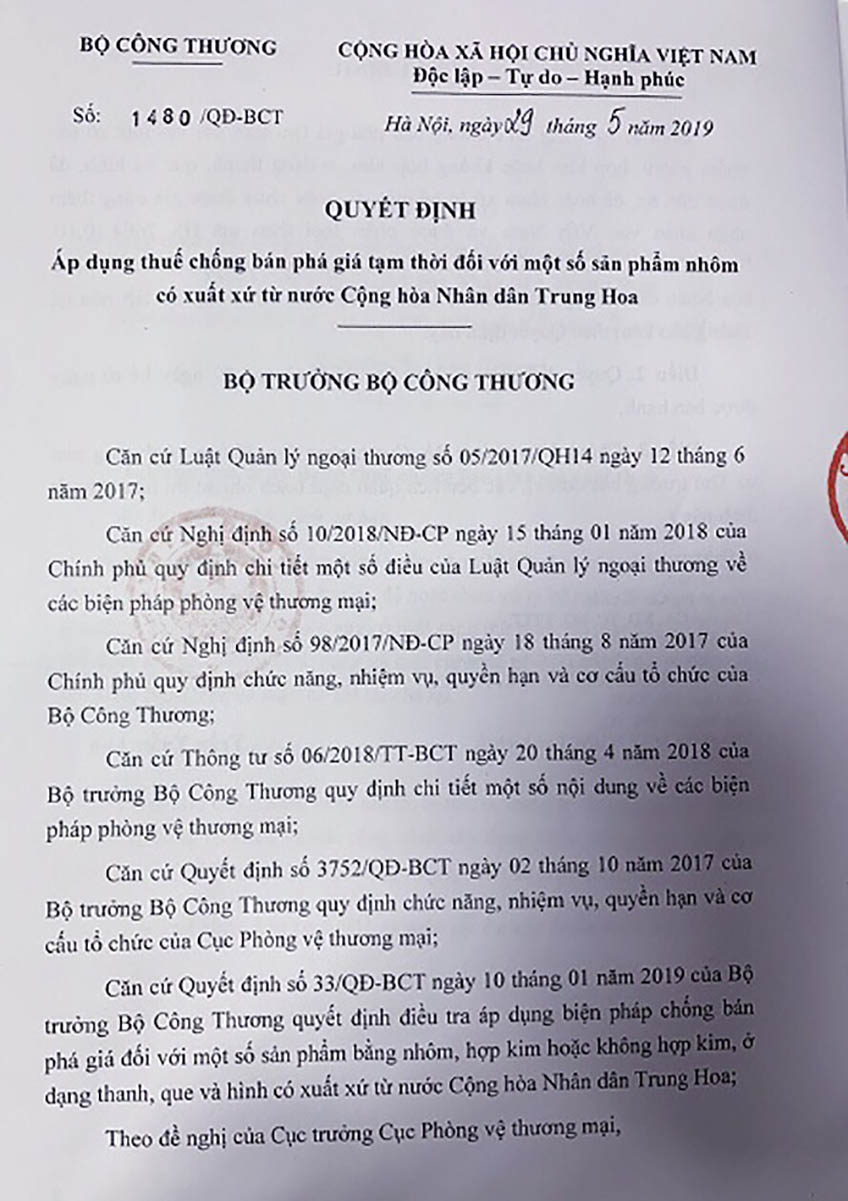 This decision takes effect from June 5, 2019 and has application period in 120 days. 
Source: Cafef.vn