Paper packaging market during the first 6 months of the year
According to statistics of the Vietnam Packaging Association, the price of domestic materials such as bales has increased by 40-50% and the price of imported paper has risen by 20-40% in the first six months of 2021.
Price spikes for Asian RCP and OCC recycled paper due to supply crisis
There is a scarcity of RCP paper in Asia, contrary to predictions that supply would increase following China's import ban in early 2021.
The cause of the supply shortage is being attributed to the global COVID-19 pandemic, which has affected China's collection and demand for recycled pulp. Furthermore, the push by manufacturers in the US, Europe and Japan to buy stocks also increases the scarcity of exports. Commodity prices have also increased due to rising sea freight rates and difficulties loading RCP containers.
The average price of recycled paper imported into Southeast Asia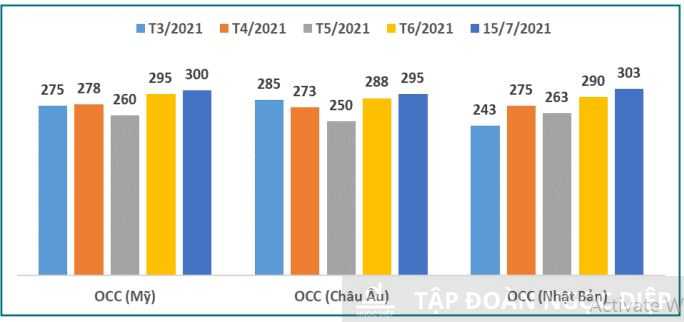 The average price of imported recycled paper in Southeast Asia (USD/ton, CIF to major ports) (Source: Vietnam Pulp and Paper Association statistics)
After increasing by 18-25 USD/ton during the first half of June 2021, the price of recycled paper rose again by 5 – 10 USD/ton during July 2021. It has reached a new peak of 285-300 USD/ton on July 15, 2021.
Currently, there is a tight supply, high demand, and high freight rates due to the Covid-19 epidemic. These are causing a difficult situation.
2. The situation of domestic paper production in the first six months of the year
As a result of market pressure, the price of paper materials continuously increased rapidly. Production supply shortages had a significant impact on the production and business situation of Vietnamese packaging companies. Vietnam's paper production output has declined rapidly since June 2021.

Production output in June 2021 compared with May 2021. (Source: Vietnam Pulp and Paper Association statistics)
Vietnamese packaging businesses are struggling to maintain production due to the volatile market and the government's economic management policies in light of the pandemic. There has been a large amount of factory closings, production cuts, labor cost reductions, and supply chain disruptions.
3. Vietnamese packaging enterprises actively overcome difficulties during the epidemic season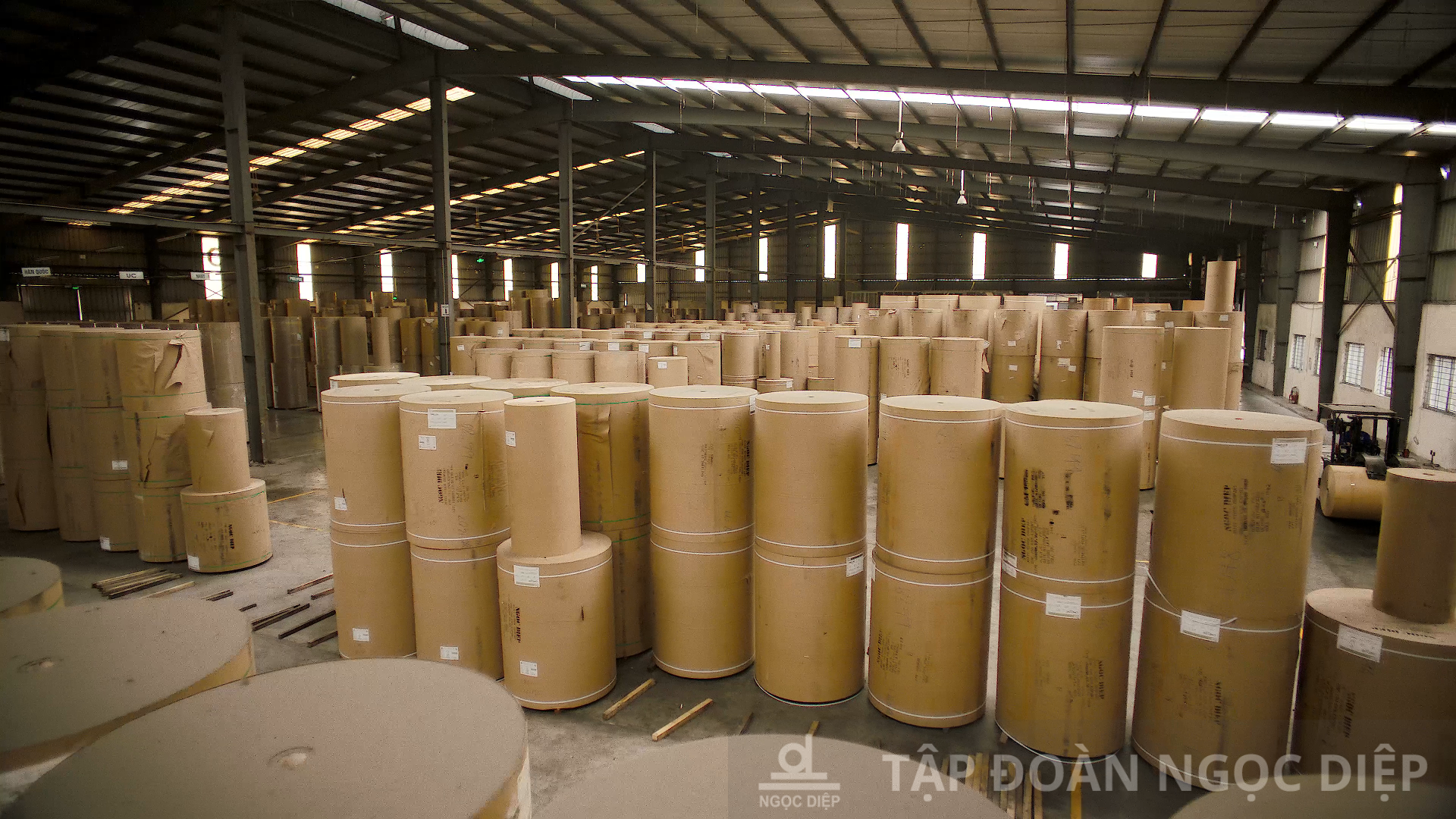 Ngoc Diep packaging is proactive in the source of stable quality input materials
Many packaging companies have actively controlled and regulated production and business operations during epidemic season. Thanks to the use of modern machinery and equipment, along with the active source of stable raw material, Ngoc Diep Joint Stock Company (Ngoc Diep Packaging) still maintains its market share and thrives in both depth and scale.
In order to meet market demand and fluctuations, and ensure long-term supply of quality products for customers, the company often signs long-term, large-volume raw material supply contracts. As a large-scale company with a long-standing reputation in the market, Ngoc Diep Packaging is always trusted by partners and can negotiate contracts to buy raw materials in bulk at good unit prices.
Having strong financial potential, high-quality human resources, and a good level of expertise, Ngoc Diep Packaging always meets or exceeds the targets, providing impressive revenue growth, and confidently meeting orders of hundreds of millions of products.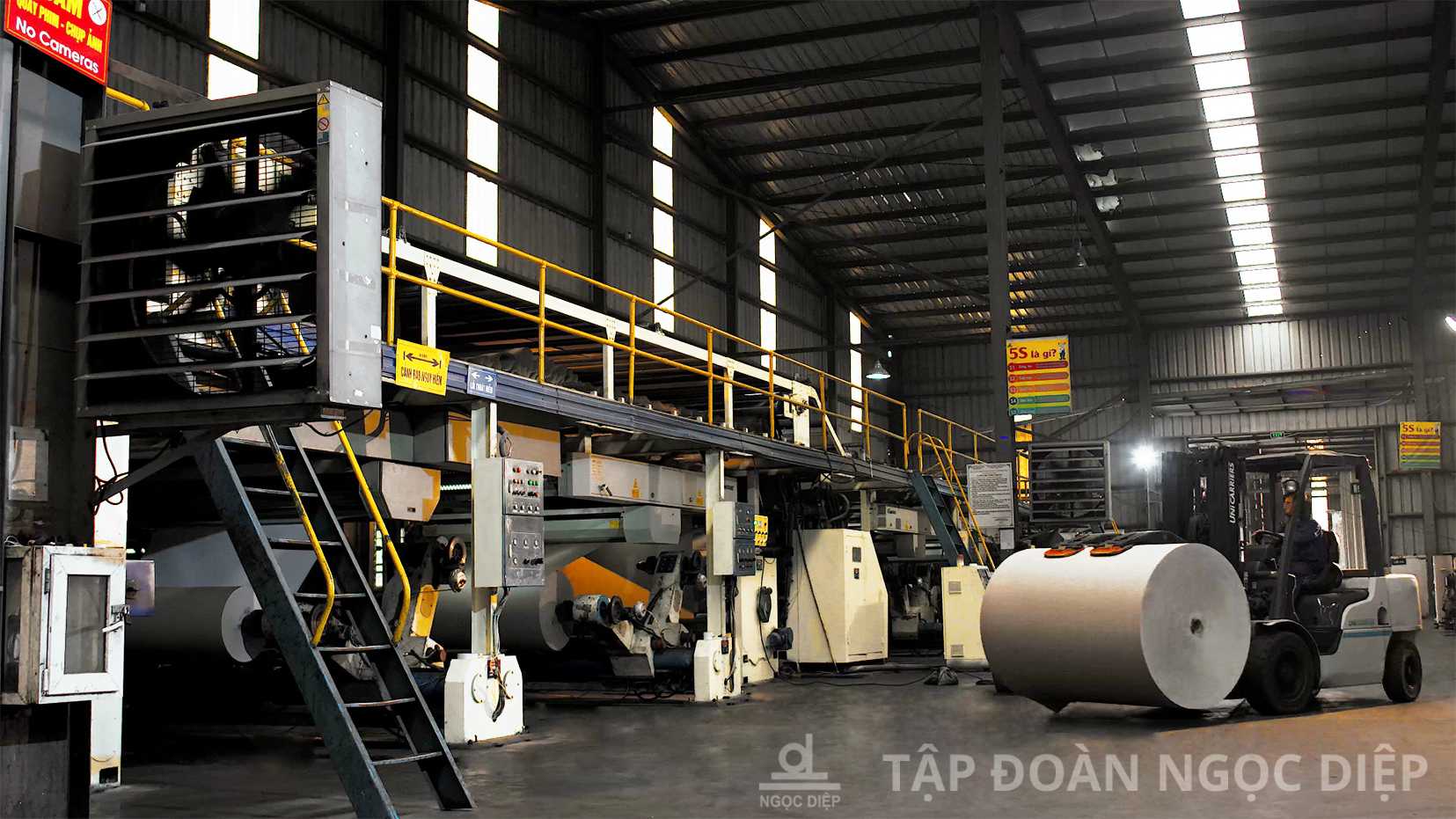 Ngoc Diep packaging factory meets orders of up to several hundred million products
In 2020, Ngoc Diep Packaging Factory operated at full capacity, supplying hundreds of millions of products to customers. In 2021, the Company expands the production scale, imports more modern machines and lines, doubles productivity, and applies digital transformation to produce quality packaging products designed to meet the most stringent requirements in both technical and aesthetic terms.