Prices of packaging materials have risen dramatically
As the price of packaging materials rises, it is causing difficulties for many businesses and production sectors that use paper packaging, especially the carton packaging industry.
Imported paper materials increased by 20-40%
As a result of the Covid-19 epidemic, the price of packaging materials such as pulp, printing ink and color has increased sharply, impacting many manufacturing industries. The sharp increase in packaging and freight costs in China, combined with increasing consumption trends, has led to an increase in paper packaging demand.
According to a representative of Ngoc Diep Joint Stock Company (Ngoc Diep Packaging), the average price of domestic materials has increased by 40-50%, and the price of imported paper by 20-40% in recent months, leading to more expensive packaging.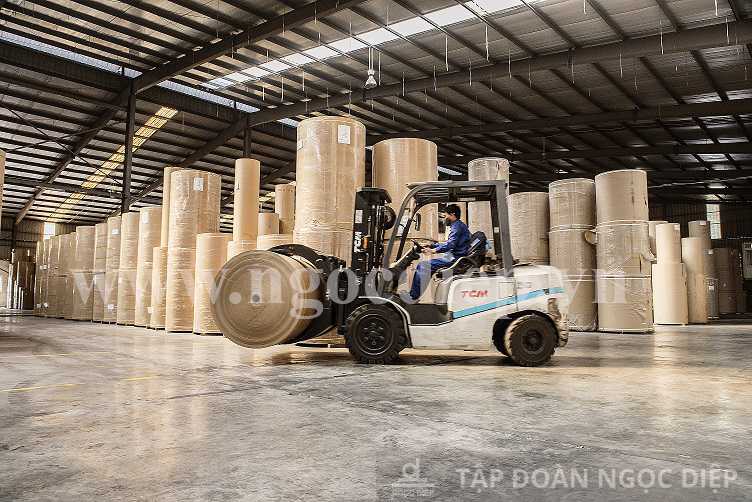 High quality paper stock of Ngoc Diep Packaging Factory
The price of unbleached pulp (the main raw material for packaging paper production) averaged $840/ton in March, up 21.74% over the price in February, according to the Vietnam Packaging Association (VINPAS). The average price of softwood white powder was 920 USD/ton in March, up 13.16% from February. In March, the average price of hardwood whiten powder was 735 USD/ton, up 17% from February; Eucalyptus powder is priced at 740 USD/ton, up nearly 17% from February.
Due to the scarcity of supply, the price of pulp in all countries has risen sharply since March. The price of Canadian bleached softwood pulp, delivered in May, has jumped to $1,000/ton on the exchanges. Before that, this product always traded between 930 and 980 USD/ton. The supply of pulp is expected to be increasingly scarce and the price is predicted to rise, rather than decrease.
Developing domestic paper recycling technology
In fact, the lack of supply, increased demand, and high sea freight costs have all contributed to the continuous price increases on the Chinese and Asian pulp markets in the last few years. VINPAS reports that China's economy recovered much faster than expected after Covid-19, causing paper and carton demand to increase significantly from the end of 2020.
The demand for paper from China skyrocketed along with supply limited production cause the price of paper materials in China – a large market for Vietnamese paper materials – to increase simultaneously. As a result of Covid-19, many big Chinese companies changed their annual production plans. Delaying production until the end of the year caused many passive production activities and shortage on the market.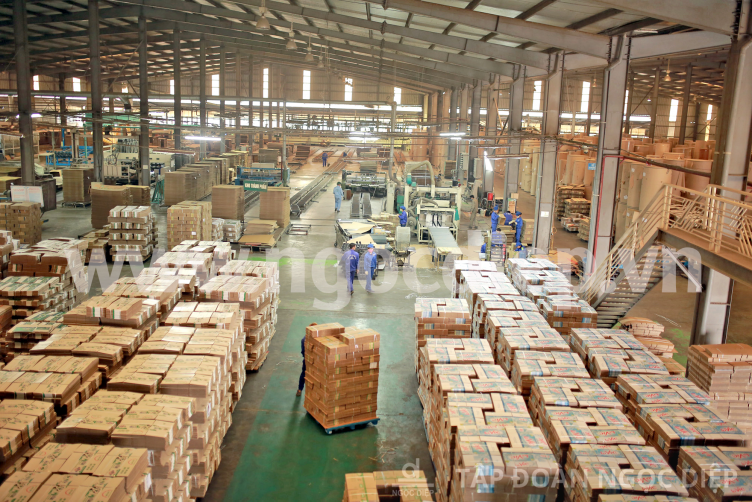 Ngoc Diep packaging products have achieved National Brand Award and National Quality Award for many years in a row
Under pressure on the paper market in 2021 and with stressful developments in input materials, packaging businesses face difficulties when they are unable to increase product prices at a sufficient level to offset costs because customers are not readily accepted. Vietnam needs to promote paper recycling technology to reduce the passivity of paper materials, according to environmental expert Pham The Hien (Academy of Science and Technology). Currently, the demand for pulp has increased sharply in many countries around the world. India and China are the two countries that consume the most paper globally. Recycled paper in the US and Canada has increased by 81%, much higher than before. The average use of recycled paper in European countries is 75 percent. In Vietnam, the percentage of recycled paper is also over 70%. However, Vietnam imports most of its recycled paper materials from abroad, unlike other countries which encourage recycling and collection.
"The world has changed. In addition to continuing to face obstacles in disease prevention, paper enterprises will need to find alternative raw material sources and accept rising raw material costs. There is a worldwide trend to use paper boxes rather than plastic ones with the perception that they are "eco-friendly" in nature. To survive and grow, the paper industry cannot continue to depend on imported materials, but must adopt modern recycling technology," he shared.
Source: Youth Daily