RESULTS qualifier PICTURE OF TENNIS CHAMPIONSHIPS OF THE COMPANY NGOC DIEP
Last night, on 18.12.2014, at the Airport Railway – Le Duan took out the qualifying match for the right to the final round of the tennis tournament due to held in Ngoc Diep.
According to the league schedule was announced earlier, the 5 teams (10 people) were present at the airport on time to match the right type of competition to the finals. After efforts to devote to the audience fascinating performances, drama, the teams have gained a certain ratio.
Head, and gain the final round as his team and his Loi Hai with 3 wins, offsets 18-14 (+4).
2nd is his team and he Quang Anh Dung with 1 wins, 1 defeat, offsets 11-9 (+2).
No. 3 is his team and his PhD Sang with 1 wins, 1 defeat, offsets 10-9 (+1).
No. 4 is Mr Tung and his team completed the 1 wins and 2 defeats, offsets 14-15 (-1).
Last Stand is his team and he Quang Tran Ngoc Anh with 2 defeats, offsets 6-12 (-6).
Thursday week later, on 12.25.2014, the tournament will continue with the order of the game is as follows:
Match 1: The Dung, he Anh Quang Sang against his team, he PhD
Game 2: Team he Loi, against his brother Tran Quang Hai, he Ngoc Anh
Game 3: The Dung, against the team he Anh Quang Tung, he completed.
Game 4: Tran Quang team, he Ngoc Anh Sang against his team, his PhD.
Here are some pictures of the first tennis player.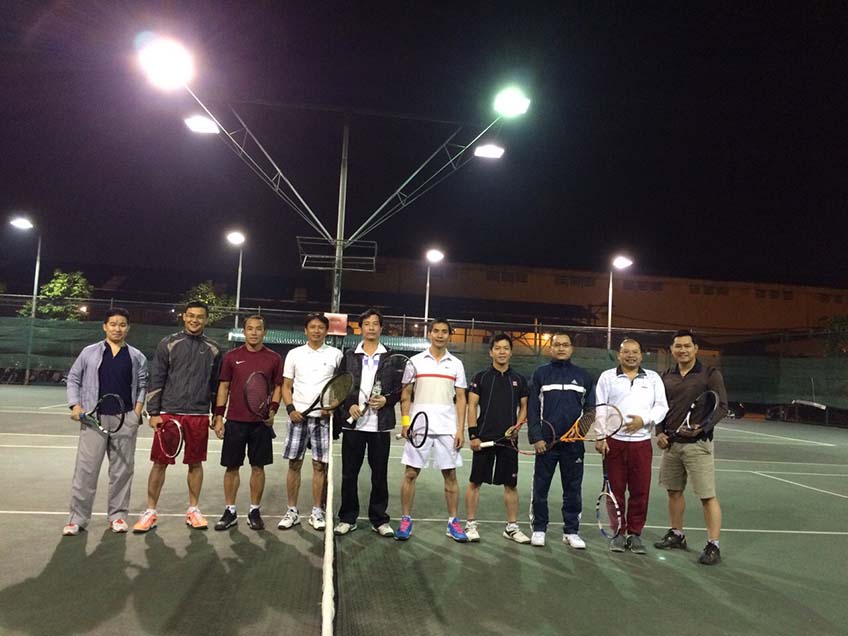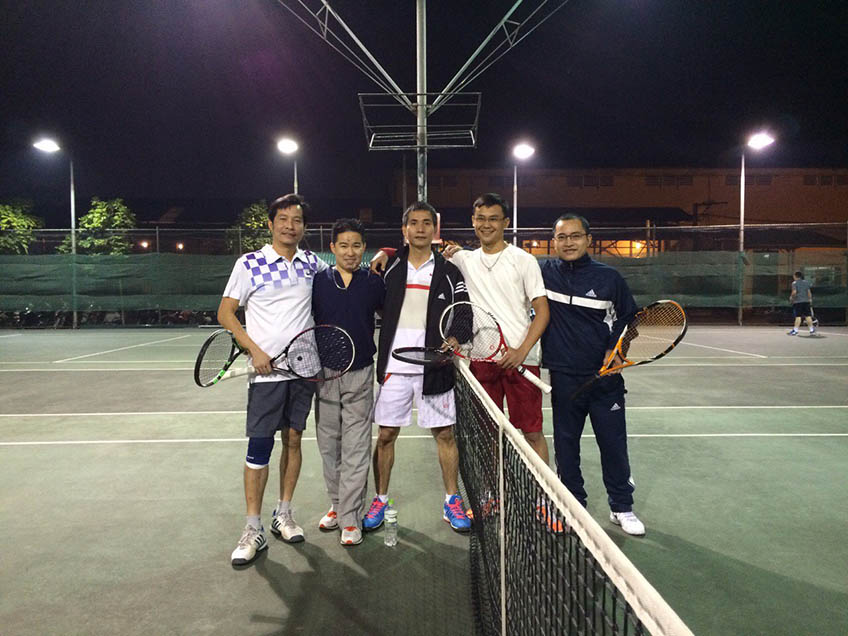 We will continue to update the image and the score played on the company website!