Space of the modern and class hall – Ngoc Diep Furniture
In order to have a convenient and scientific hall space, the selection of the hall furniture will help to determine the quality of each discussion. Therefore, the first criterion for you to create modern and class hall spaces is that  you need to select the appropriate furniture items in both area and bring the highest productive usage.
Accordingly, for small halls, you should choose multi-purpose hall furniture that can be folded when not in use to both optimize the area and bring convenience to users. You should choose uniformly both in terms of materials and colors to create a unique brand highlight in the hall space.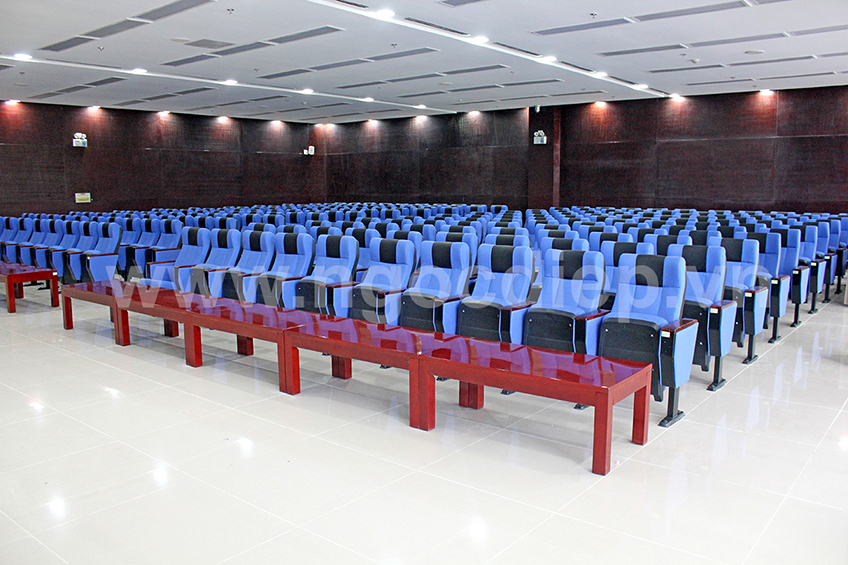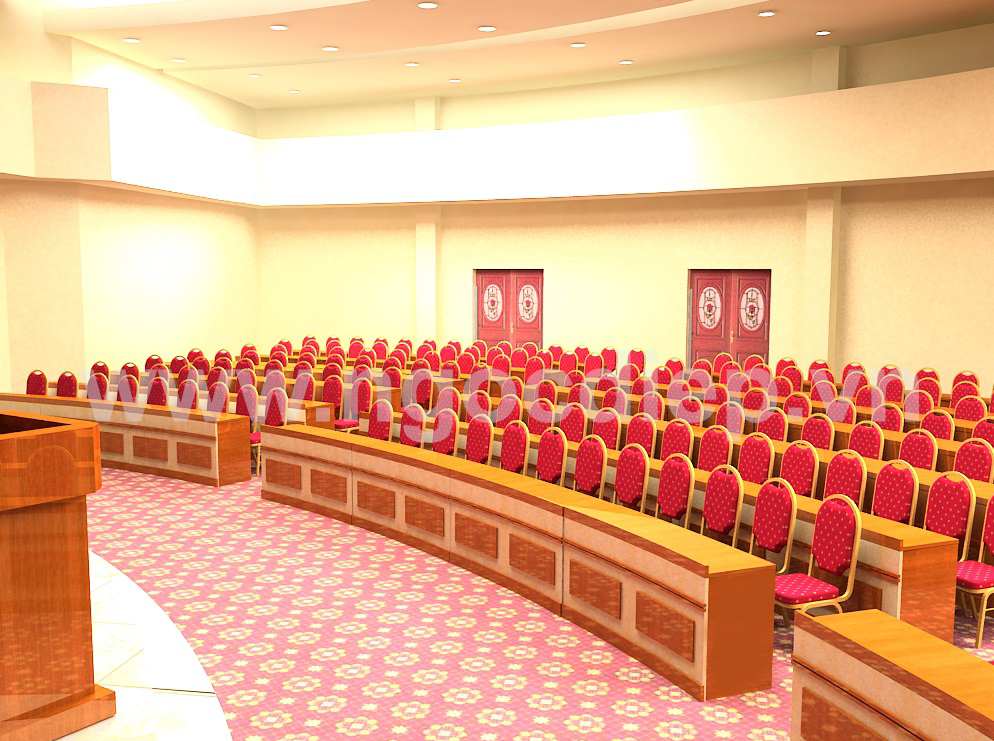 Ensuring ventilation for hall design
It's gathering place of several tens to several hundred people, if the design of conference room is not open-air, it is impossible to hold so many people for a long time. An airy space with good air circulation will make the people sitting in the new hall feel comfortable and there is no feeling of bondage when sitting long in a closed space.
Create an open space for the hall by designing large glass windows, designing skylights to get more natural light. No matter how grandiose the lighting system or fan is, it is impossible to create an effect of lightness in these ways.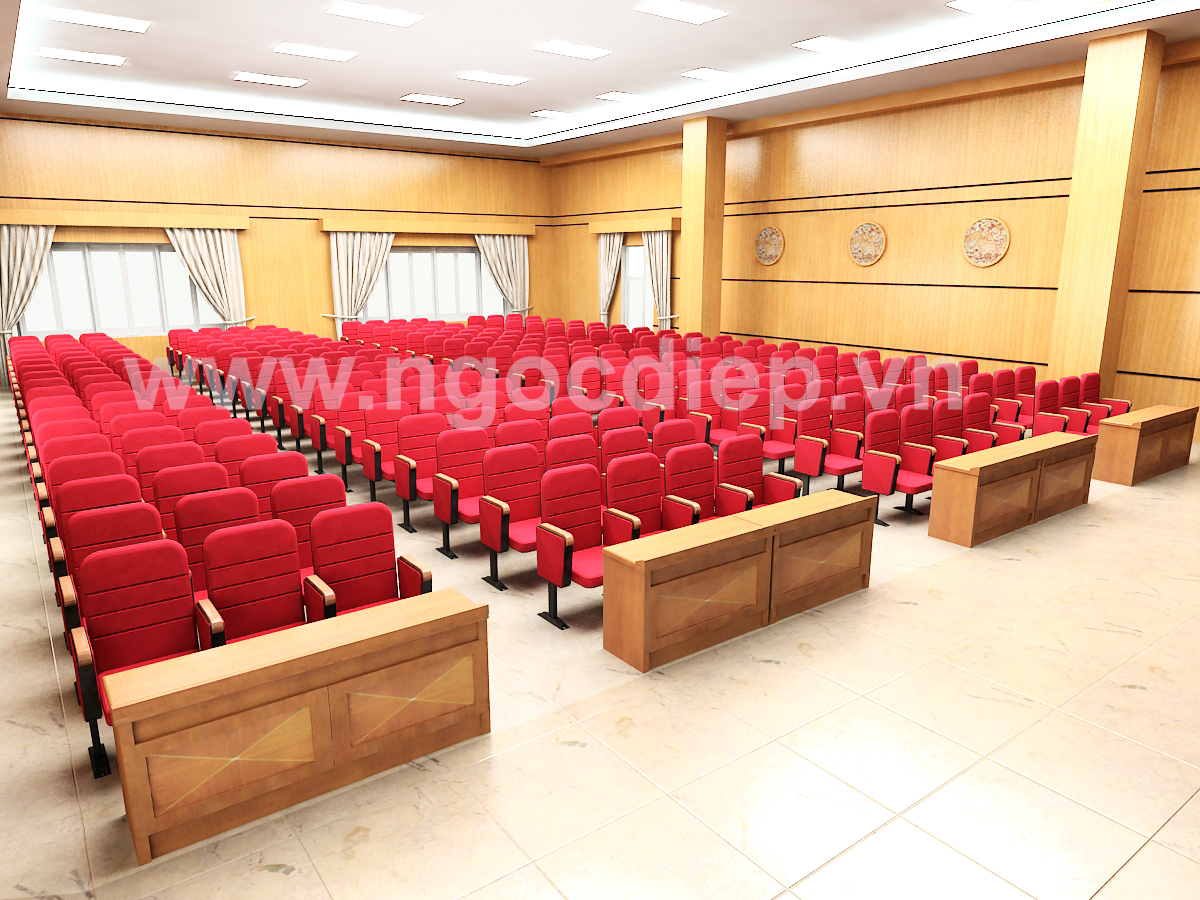 Why does the hall furniture needs synchronization?
The synchronization of the hall furniture is an indispensable standard. The hall is a solemn place, taking place many important and scale events. It is impossible for each interior to choose a one-color style that makes the space lack of professionalism, no unity and cohesion. The investor has to spend a lot of money for the hall building, in return, it must be a sophisticated and professional space.
In addition,The investors should also pay attention to the colors of the chairs and tables, which are in harmony with the overall space. The colors that are commonly used in many hall spaces are dark red, reddish, dark blue.
Grasping the wishes of most current managers in creating the most professional discussion environment, Ngoc Diep's design team has been constantly striving to constantly update new style hall furniture trends to help bring impressive interior models and attract investors.
Ngoc Diep Trading & Manufacturing Co., Ltd. is the leading professional design, supply and construction furniture company today.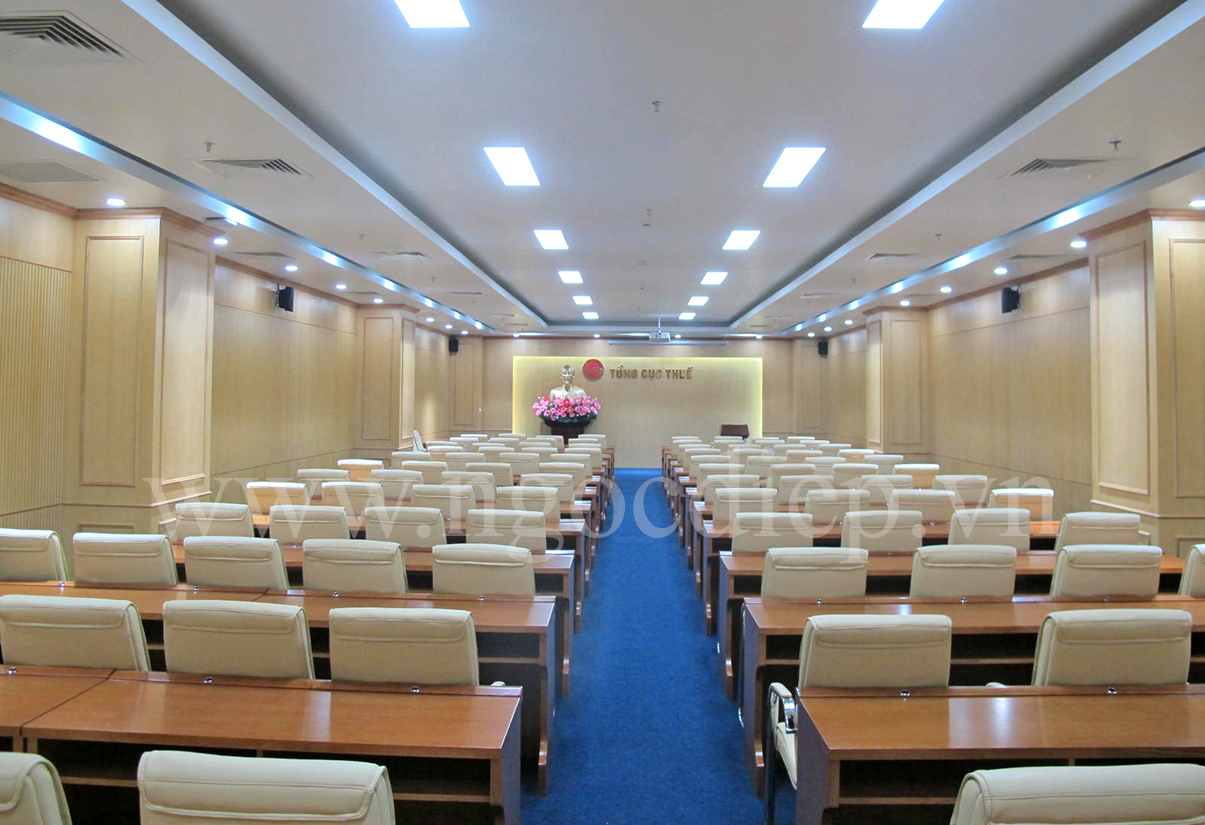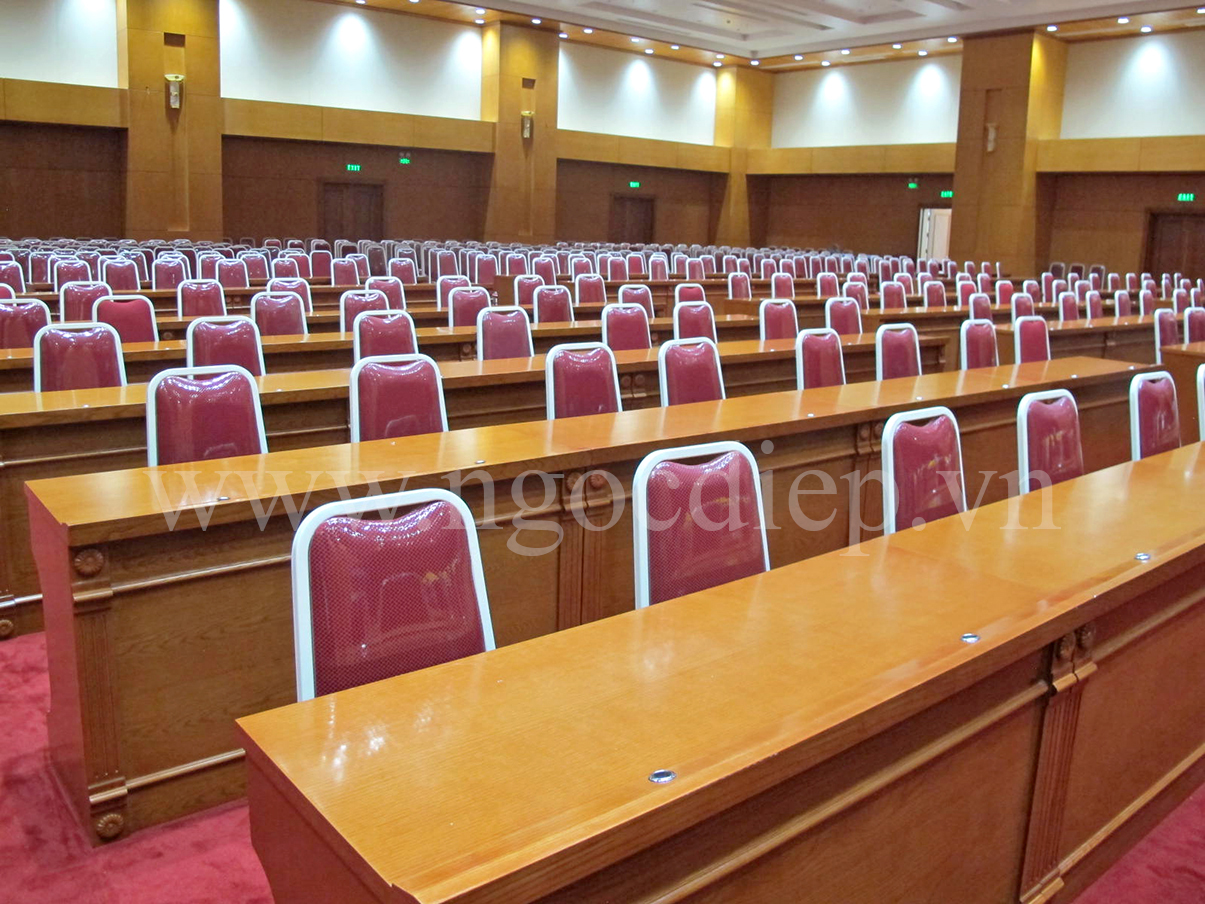 Customers have demand for furniture, please contact Ngoc Diep Furniture for the best support:
Hotline: 024 3942 7992 – 024 3942 1818 – 024 3511 0591
Website: http://noithatngocdiep.vn/