Ngoc Diep Joint Stock Company honored with merit from Hung Yen Province People's Committee for having done good work in 2014 for tax payment
Date 27/08/2015, Ngoc Diep Joint Stock Company was honored to be invited to participate in the program, "the Conference commended the organization and the staff performed well in 2014 and the tax policy dialogue with the taxpayers" by 
Hung Yen tax Department organized.
Tai conference is an opportunity for the tax authorities and businesses together to look back on the achievements gained in 2014, and talk to each other about the difficulties and problems in the course of implementation of tax policy.
Join the conference with the presence of leaders and representatives of Hung Yen province, local taxes and Hung Yen departments and more than 100 representatives of the business units are located in areas typically Hung 
yen
Ngoc Diep Joint Stock Company was honored as 1 in 8 typical enterprise received Certificate of Merit of the People's Committee of Hung Yen Province and the General Department of Taxation trophy awarded for outstanding achievements in the implementation of obligations 
2014 tax payment for the last year despite the economic difficulties also.
Bà Hoàng Thị Thái Hạnh – Kế toán trưởng Công ty vinh dự đại diện lên nhận Bằng khen do Chủ tịch UBND Tỉnh Hưng yên trao tặng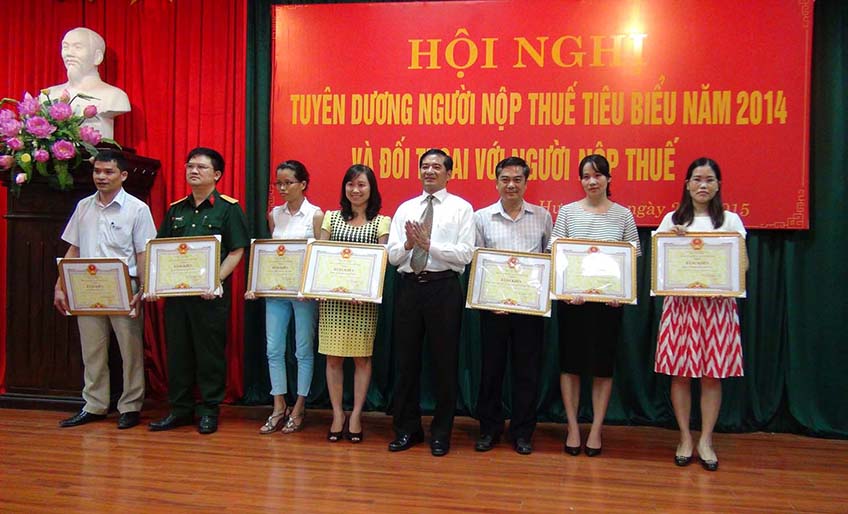 Mrs Hoang Thi Thai Hanh – Chief Accountant of Ngoc Diep Company represented to the company to receive the Certificate of Merit by the President's Committee of Hung Yen Province awarded
Ngoc Diep Joint Stock Company is one of the typical 8 now receive Merit of the People's Committee of Hung Yen provincebecause of outstanding achievements in the work of tax payment in 2014
Merit of Hung Yen Province People's Committee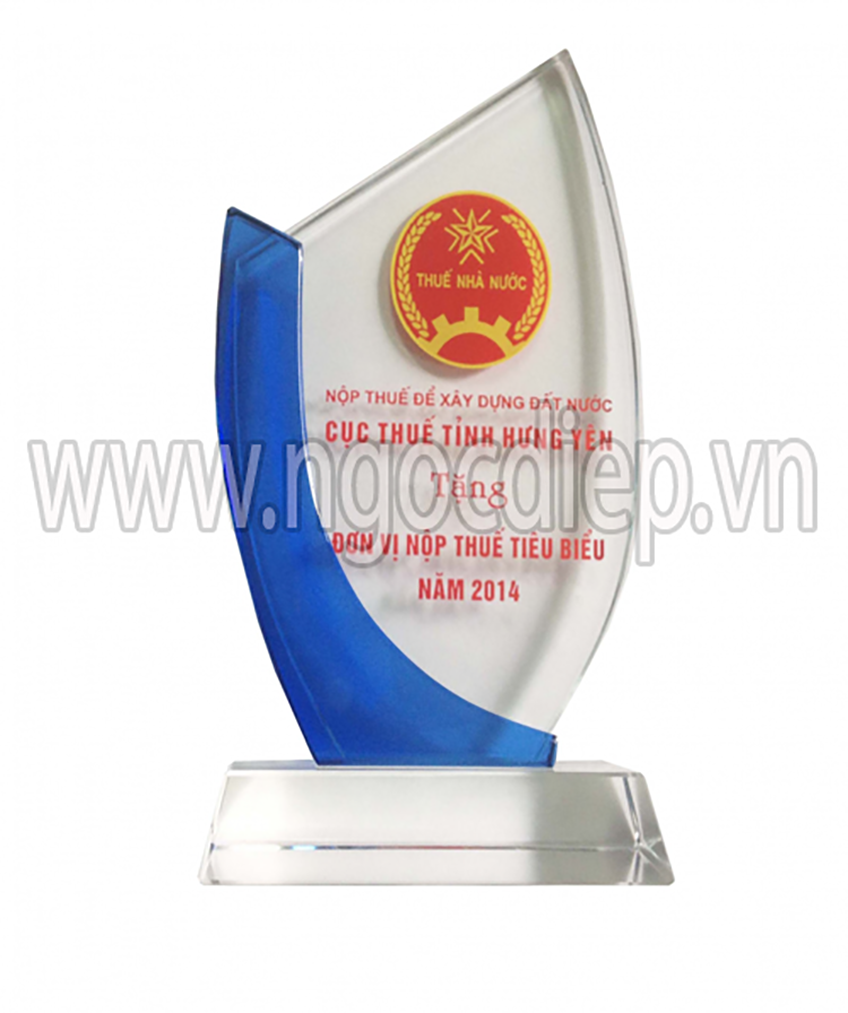 Cup

 

awarded

 by the general department of tax

ation
With the guidance of the management company as well as the effort of the entire staff siblings Ngoc Diep Joint Stock Companywill strive for more, to not fulfill the goals the company has set but also create more jobs for employees, while continuing toimplement tax work, contributing to the economic development – social, Hung Yen province.