"Ngoc Diep's 25-Year Journey" Writing Contest
2021 is a great year, marking 25 years of establishment and development of Ngoc Diep Group.
Over the past 25 years, Ngoc Diep has contributed to the creation of several great construction projects, becoming one of Vetnam's largest corporations in the field of Manufacturing and Construction Industry.
To kick-off its 25th anniversary, Ngoc Diep Group launched a writing contest "Ngoc Diep's 25-Year Journey" with the aim of raising trust and pride in the Group.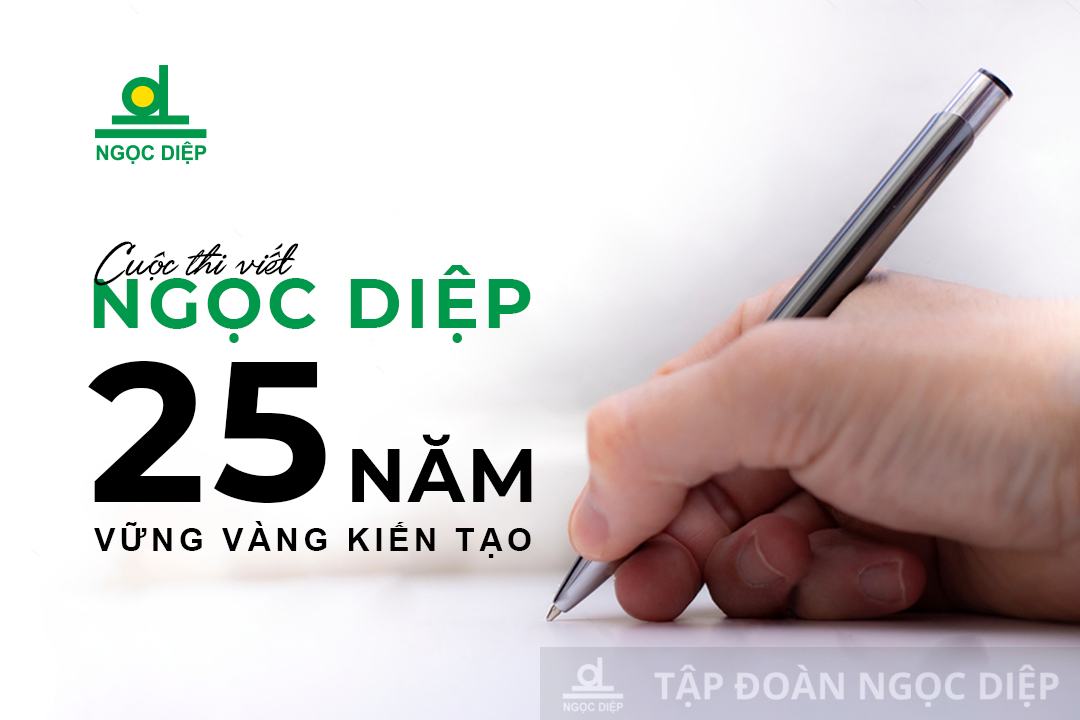 Contest Rules:
Eligibility:
Competitions are open to all employees, customers, partners of Ngoc Diep Group and who interested in the development of Ngoc Diep Group.
Topic:
– Ngoc Diep Group: History, Achievements, Major Events or Projects,…
– Personal impression with Ngoc Diep Group.
– Stories about Ngoc Diep's people and culture.
Format:
The work submitted can be presented in many different forms such as poetry or an essay,… The entry with photos is highly appreciated.
Prizes:
01 First Prize: 10 million VND
Second Prize: 5 million VND
Third Prize: 2 million VND
How to enter:
All entries must be submitted via email to pr-marketing@ngocdiep.vn from March 1, 2021 to March 31, 2021.
Please clearly state: Full name – Department – Job position.