NGOC DIEP GROUP & NGOC DIEP JOINT STOCK COMPANY CONTINUES TO ENROLL IN TOP 500 FASTEST GROWING ENTERPRISES VIETNAM IN 2023
Recently, Vietnam Report and VietNamNet Newspaper have announced the FAST500 Ranking – Top 500 fastest growing enterprises in Vietnam in 2023. Accordingly, Ngoc Diep Group Joint Stock Company and Ngoc Diep Joint Stock Company (Ngoc Diep Packaging) has excellently continued to appear on this list.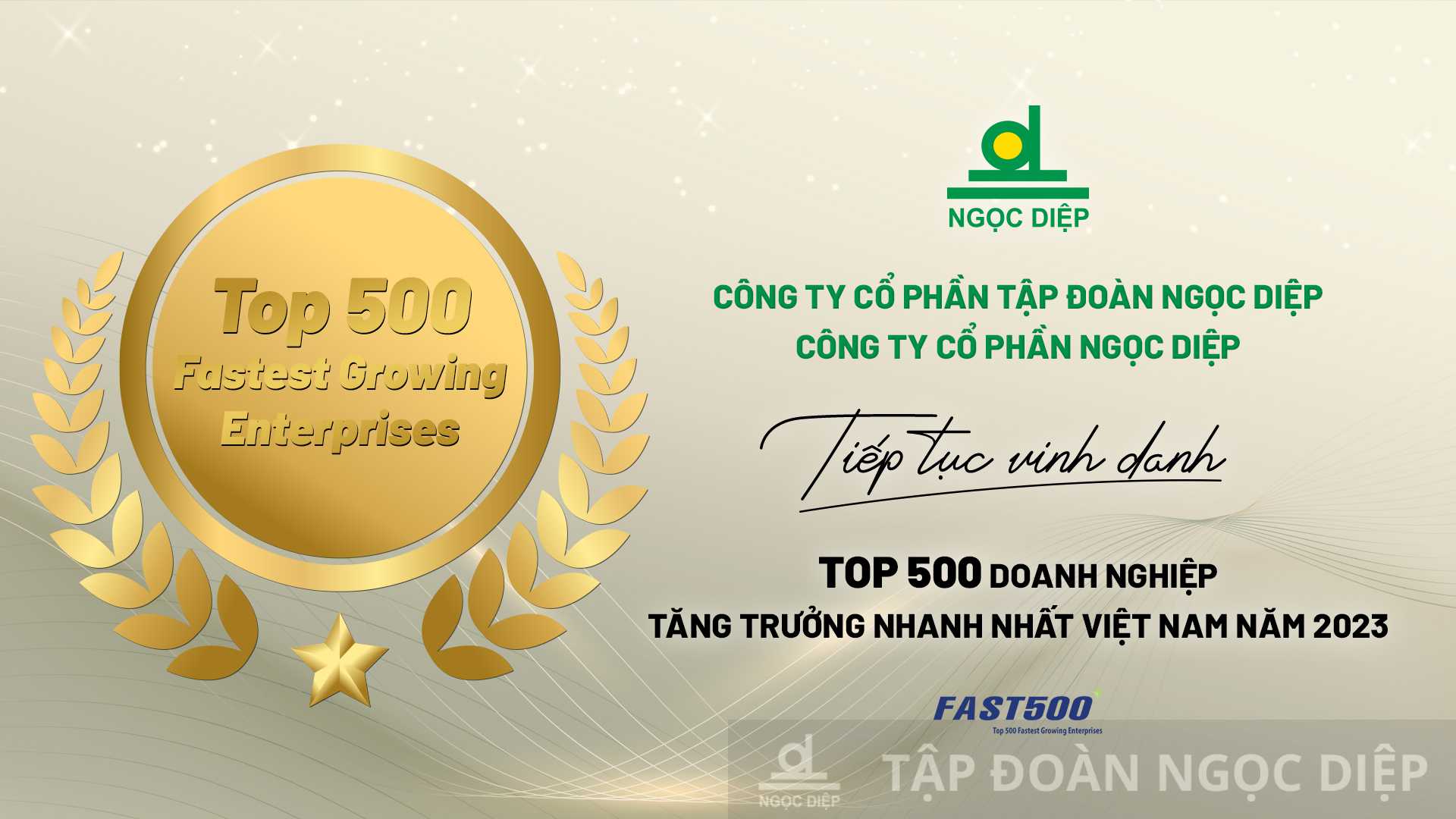 In 2022, with a series of consecutive challenges such as the Russia-Ukraine conflict, economic decline in the European region, China's prolonged Zero-Covid policy, changes in trade policies from foreign partners, the Foreign cooperation … has caused manufacturing enterprises to have a headache to face the problem of increased input costs, fluctuating market demand, supply chain disruptions…
In that context, it can be said that maintaining stable operations and keeping growth is a great success of Ngoc Diep Group. Overcoming the difficulties, Ngoc Diep Group in general as well as its member companies in particular still recorded impressive development in production and business, continued to invest strongly in modern machinery and equipment. Modern technology helps to improve product quality, meeting strict standards of domestic and international markets.
The above success is a testament to the right development direction, ingenious business strategy of the Board of Directors of the Group and the continuous efforts of all employees to continue to stand firm, fulfill the set goals and contribute to the overall development of the country's economy.
———-
NGOC DIEP GROUP
HIGH QUALITY – CREATE THE FUTURE
Head office: 118 Nguyen Du – Hai Ba Trung – Hanoi
Tel: 024 3942 2828 – Fax: 024 3942 7840
Factory system: Pho Noi A Industrial Park – Van Lam – Hung Yen
Website: https://ngocdiep.vn/