Ngoc Diep Package is in the Top 10 Prestigious Packaging Enterprises in 2021
On December 24, 2021, Vietnam Report officially announced the Ranking of Top 10 Prestigious Packaging Companies in 2021.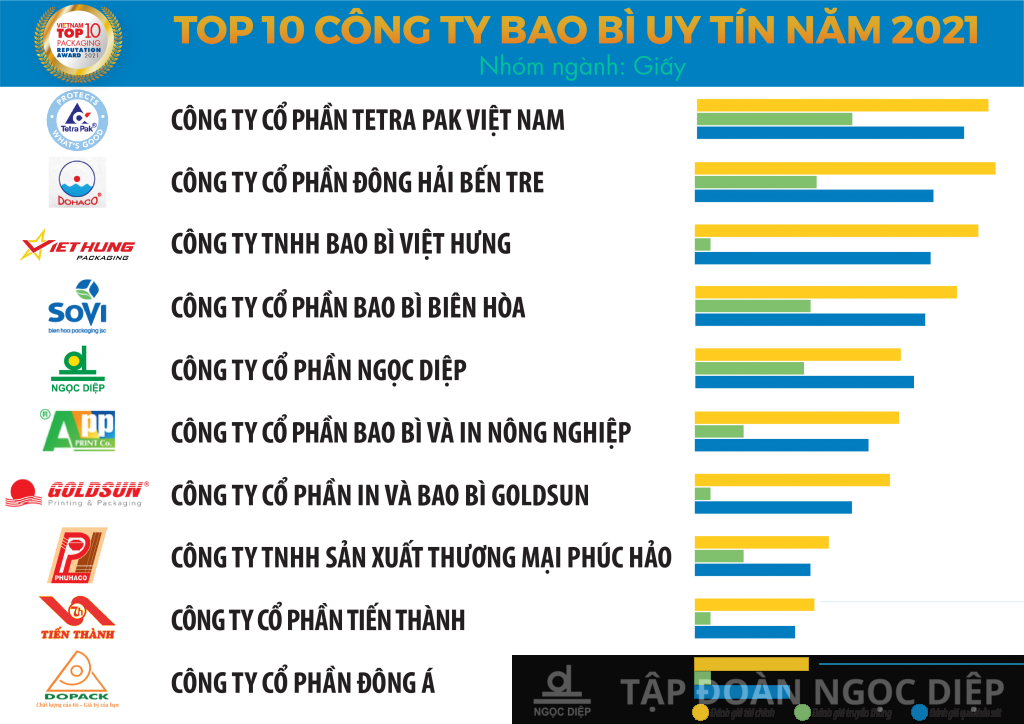 Top 10 prestigious companies in the packaging industry is the result of independent research by Vietnam Report. This is a prestigious ranking with the goal of honoring businesses that have effective operations, own brands that are highly appreciated by consumers and experts for quality, and have many common contributions of the whole industry. in the period 2020-2021.
In 2021, Ngoc Diep Joint Stock Company (Ngoc Diep Package – a member company of Ngoc Diep Group) is honored to participate in the ranking of Top 10 prestigious packaging companies – Paper industry group.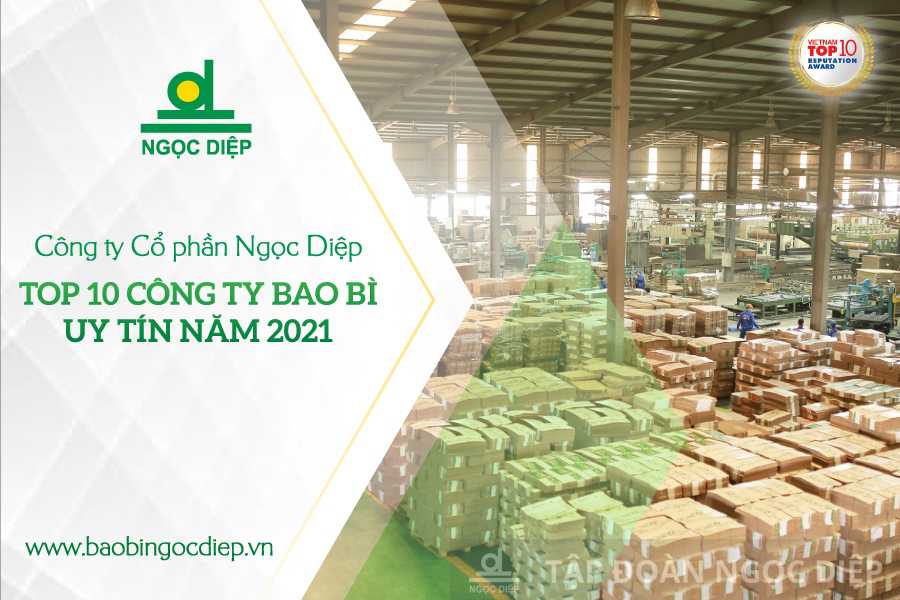 Recently, the complicated developments of the COVID-19 epidemic have affected the entire Packaging industry in particular and the economy in general. Facing challenges in the "new normal" period, Ngoc Diep Package has quickly and promptly deployed appropriate and safe business and production solutions for each stage, optimized resources, and maintained a stable position. positive growth.
Being in the ranking of Top 10 prestigious Packaging Companies in 2021 is a recognition of the continuous efforts of all employees of Ngoc Diep Package over the past 20 years, and at the same time gives more motivation to Ngoc Diep Package has steadily become a leading enterprise in Vietnam in the field of packaging.
List of Top 10 prestigious packaging enterprises in 2021: https://toptenvietnam.vn/TopTen/Index/142?year=2021&viewType=list
Read more: https://vietnamnet.vn/vn/kinh-doanh/vef/top-10-cong-ty-bao-bi-uy-tin-nam-2021-803823.html